Microsoft is accepting applications from students across the globe for its Microsoft Student Partner (MSP) Program for the year 2019-2020.  Its an excellent opportunity for those who want to learn disciplines related to technology which is not in their academic courses. Selected students get training, and they are also expected to share this knowledge among other academic students by arranging sessions, presentations, and so on.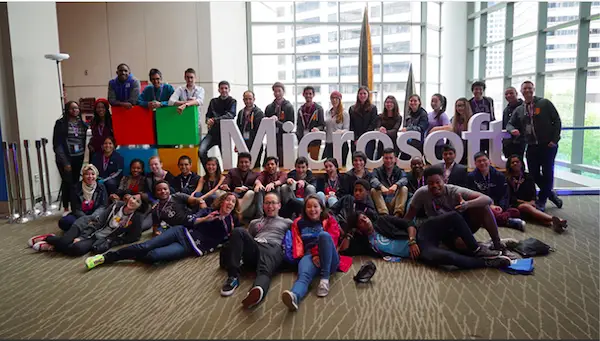 MSP program inviting applications for Fall 2019 – Spring 2020
All the students applying for the Microsoft Student Partner Program must meet these criteria to get approved for Fall 2019 – Spring 2020 program year
Age should be at least 16 years old at the time of submission.
Should be enrolled full-time in an accredited academic institution (e.g., College, University).
Must have valid identification.
If you are eligible, follow the Student Partners Link, and fill in this form. You should have a Microsoft account to apply for the program. Further, If you have any questions about the MSP program, please contact msp-help at microsoft.com. Application decisions will be announced in August 2019, and the selected candidates will be notified by email.
Those who are new to the MSP program should know that it is built on three pillars —
Learn,
Share, and
Community.
While students get a chance to enhance their knowledge and develop new skills at Microsoft, they also want to share what they learn with their fellow students. Lastly, since this is a global program, you can get in touch with community members outside your circle and learn more.
Microsoft also runs MVP Student Mentor Program for MSPs. Here you can choose to associate with an MVP and further expand your knowledge. The Microsoft Most Valuable Professional (MVP) Program recognizes individuals from around the world, who freely share their knowledge and real-world expertise with others and help people enhance the way they use technology. So it makes sense to connect with them.