Microsoft has made a new proposal in an effort to address competition law issues related to Internet Explorer and interoperability.
Under the new proposal, among other things, European consumers who buy a new Windows PC with Internet Explorer set as their default browser would be shown a 'ballot screen' from which they could, if they wished, easily install competing browsers from the Web.
If this proposal is ultimately accepted, Microsoft will ship Windows in Europe with the full functionality available in the rest of the world.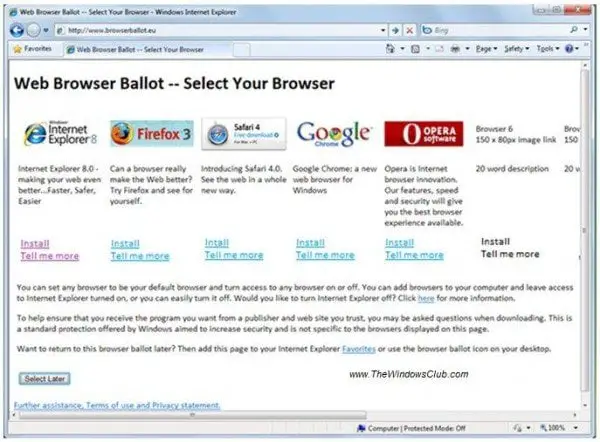 Microsoft's proposal also includes a public undertaking designed to promote interoperability between third party products and a number of Microsoft products, including Windows, Windows Server, Office, Exchange, and SharePoint.
It appears that any browser maker with over 0.5 percent Windows browsing marketshare would be eligible to be on the screen, with a maximum of 10 allowed options.