Microsoft is busy promoting its new 10.8-inch tablet with a series of TV commercials. The latest commercial that features Surface intends to attract college going students with tidbits of how the device can help students with their work and distract them with entertainment.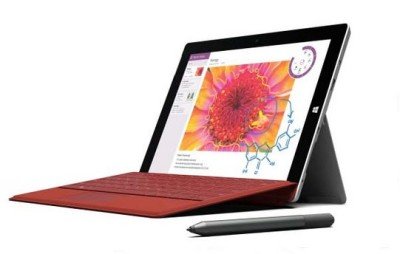 Microsoft Surface 3 is as powerful as it is portable and is undeniably beautiful but has always touted a price range that puts the device out of most students' reach. The new commercial ad aims to just change this notion in their favor. The new ad for the Surface 3, called 'College Flow' highlights the stylus, type cover, and the portability of the device.
The commercial ad is aimed squarely at college-bound high school learners begins with line "Been wanting a Surface?" and then proceeds to show boy working on a drawing in OneNote, watching a movie, and playing Halo: Spartan Assault.
The most welcome change in Surface 3 is internal: an Intel processor is just capable of running all of the Windows apps like any Windows featuring laptop. Gone is Windows RT! A full blown version of Windows 8.1 — upgradeable to Windows 10 later this year, freely. Microsoft Surface 3 device retains the Surface-trademark excellent build quality finished with magnesium alloy but is now lighter than ever.
The commercial lasts thirty seconds in length. With a 10-inch screen and slightly more than HD resolution may be you would like to upgrade. The device is now on sale at retail outlets. While all eyes are currently on Microsoft Surface 3, many wonder how long they will have to wait for the Surface Pro 4.