The holiday celebrations are coming up, and we're certain many folks are seeking to get something for themselves or maybe for someone else. Well, how about looking at a Microsoft Surface 3 tablet for the cool price of $399?
It is one of the better Surface 3 deals we've seen in a long time, and guess what? Consumers can also get the keyboard at a discounted price, and we all know the Surface 3 is nothing without an attached keyboard.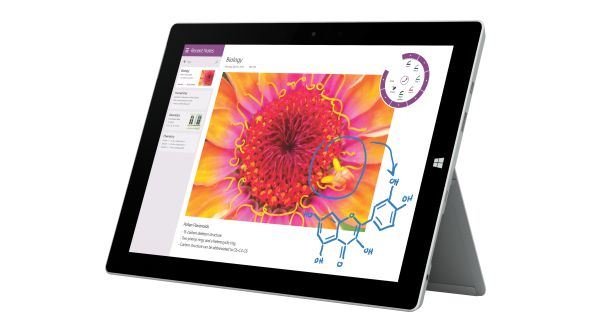 The Microsoft Surface 3, while an excellent tablet in its own right, is a bit of a problem child because the device comes without a keyboard bundled in the package. Folks are required to throw down $130 to get the Type Cover keyboard.
With this deal, consumers can purchase the Surface 3 for $399 and the Type Cover keyboard for $79.99, that's a $50 savings right there for the keyboard alone. As for the tablet, interested parties would save $100. Overall, the package would cost $479, but bear in mind it doesn't include taxes, and there will be taxes.
For now, this deal is only available via the Microsoft Store, though we are not certain if other retailers will jump in on the game as well.
A summary of the Surface 3 specs:
The Surface 3 is a tablet with a 10.8-inch display, and it is powered by Windows 10 at the core. The model on sale comes with 2GB of RAM and 64GB of internal storage, which is not half bad for a tablet of its kind.
The package also comes with an Intel Atom x7 processor, and 1-year Office 365 subscription. Now, the processor is nothing to scream in happiness about, but it should be capable of getting essential work done, along with watching YouTube videos and doing casual web browsing.