The Microsoft Surface Book is finally available for consumer consumption, and from what we have seen from several reviews, the device should be spectacular. However, not so for some users as they have come across serious issues with the laptop.
Seeing the device battered with early issues isn't surprising since these things are expected with version 1.0 of a product. Early adopters are usually the ones to come face to face with problems, and we are hoping in the coming months, Microsoft will iron out the kinks.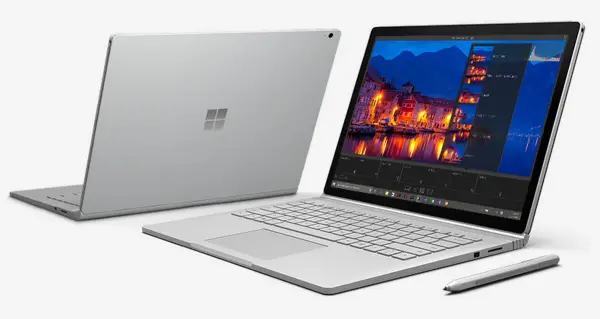 The problems we have seen range from minor to almost severe in some cases. One particular user of SurfaceForums.net highlighted a list of problems he's facing. We found it quite surprising due to the amount of things he listed, and he also went ahead and uploaded a video on YouTube to prove he's telling the truth about one of the issues.
Here is what he had to say:
Dell 34″ U-Wide cannot be used with the dock. Screen goes black every 2-3 minutes for 10 seconds or so
Cannot boot with the dock. Monitor never comes on and my Kef X300 speakers just click over and over. Have to boot without the dock, then plug the dock in
Strangest problem is color temp changes on web pages as you scroll. Goes from a light white screen to a purple or yellow hue once you hit a certain point in the page, happens consistently on long pages and easy repeatable. Happens on both the external monitor and the laptop screen.
Playing MPEG files on the laptop works fine, playing them connected to the dock will give an unable to decode error sometimes, program closes other times, and plays. After it errors out 2-3 times it refuses to play until reboot.
Going to a web page where there are a lot of animations or movement causes a black screen, won't come back until you undock/redock
Cannot detach dock, says I have to close SearchUI but its not a running service that I can find, have to reboot again
After using for a while cannot run any program getting a Run32DLL error.
By our count, he talked about seven different problems he's facing with the Surface Book, which is quite a lot. A few persons in the thread confirmed they have come across at least one of the issues on the list.
We are hoping Microsoft fixes these problems soonest.
Take a look at this post, if you are facing Windows 10 problems.