Time Magazine has named Microsoft's Surface Duo as the Best Invention of 2020 in the Consumer Electronics category. It is a dual-screen foldable device that runs Google's Android operating system. It competes with Samsung Galaxy Gold, Samsung Galaxy Z, Motorola Razr, and Huawei Mate X. You can also use the Surface Duo as a single-screen traditional smartphone.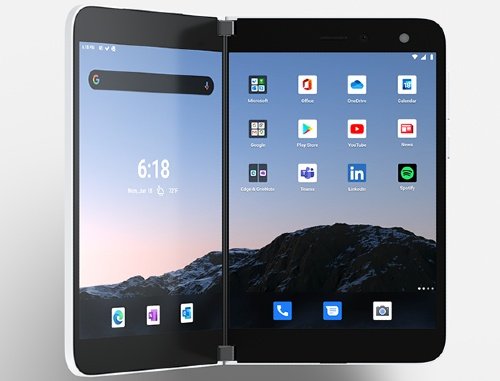 Microsoft Surface Duo wins TIME award
According to an American weekly news magazine, although the Surface Duo feels like a concept device, well, it might still replace the iPhone and its camera in the future. In its blog post, Time Magazine had this to say:
"Is it a phone or is it a notebook? In the case of Microsoft's Surface Duo, the answer is it's both. The dual-screen Android smartphone ($1,399) opens like a spiral binder, revealing a pair of screens. Unfold it and it's a digital ­notebook—drag items from one app to another, expand a single app to fill both screens (perfect for reading), or use a Surface Pen to get some writing done on one screen while you chat on the other."
At the end of every year, Time Magazine publicizes the list of "inventions that are making the world better, smarter and even a bit more fun." Time solicits nominations from its editors and correspondents worldwide through an online application process. It then evaluates these nominations as per factors such as originality, creativity, effectiveness, impact, and more.
Key specs of Microsoft Surface Duo
Microsoft Surface Duo sports a 5.6-inch (folded) or 8.1-inch (unfolded) AMOLED screen featuring Corning Gorilla Glass Protection protection and 401 PPI pixel density. It weighs 250g and packs a 3577mAh battery under the hood. In terms of optics, Microsoft Surface Duo houses an 11MP PDAF camera with an f/2.0 aperture. On the connectivity front, it supports LITE, Dual-band Wi-Fi 802.11ac, and Bluetooth version 5.0. Powering Microsoft Surface Duo is Qualcomm Snapdragon 855 chip, Qualcomm Adreno 640 GPU for graphics, and 6GB RAM.