Ever since the release of the Apple iPad Pro, folks have been debating if it is better than the Microsoft Surface laptop/tablet computer. Some say the iPad Pro does the job a lot better, while others say the same of the Surface.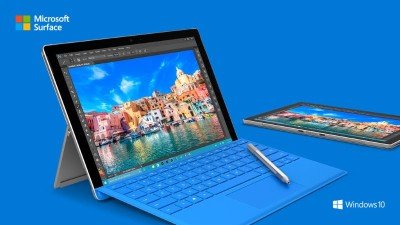 At the end of the day, nothing matters more than the number of units sold, and from what we have gathered, the iPad Pro outsold the Surface in the final quarter of 2015. This shouldn't come as a surprise seeing as the iPad Pro has a larger brand following.
According to a report from the IDC, Apple sold 2 million iPad Pro units, while Microsoft only managed to sell 1.6 million Surface units. That's definitely a good showing for Microsoft, but we should point out that the Apple number came from just a single device, while Microsoft had to rely on all its Surface line to hit the 1.6 million mark.
Microsoft shouldn't feel too bad about the iPad Pro success because it means that more people will view big tablets as the newest hot thing on the market, and that should bode well for the software giant's bottom line.
"One of the biggest reasons why detachables are growing so fast is because end users are seeing those devices as PC replacements," IDC research director for tablets, Jean Philippe Bouchard said. "With these results, it's clear that price is not the most important feature considered when acquiring a detachable — performance is."
The tablet market has declined by 10 percent, so a new wave of innovation is needed to get things back to normal. However, bigger tablets with a more expensive price tag might not be the ideal way to go about it.
Source: IDC.