Not many folks might have heard of the Microsoft Surface Hub, a sleek looking video conferencing device that will cost an arm and a leg. The software giant had planned to sell the 55-inch Surface Hub model for $6,999, and the 84-inch model for $19,999.
Plans do change, unfortunately, and as such, Microsoft is planning to sell the 55-inch model for a $8,999, and the 84-inch model for a whopping $21,999. We're not sure why Microsoft has decided to increase the price of both machines.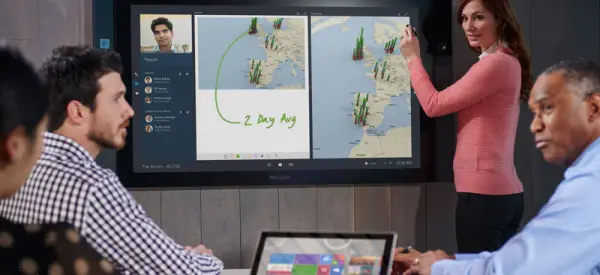 We should point out that the company planned to release the Surface Hub in September of this year, but things changed, and now the aim is to have the device ready by January 1, 2016.
Anyone that have pre-ordered the Surface Hub before the price increase will not be required to pay a cent over the original cost, so that's good for them. The bad news will be for those who are making plans to grab the device now that the price increase has taken full effect.
The Surface Hub is a computer device that runs a custom version of Windows 10, and also custom versions of Skype for Business, Office, and OneNote. The device also supports Windows Universal Apps from the Window Store. However, with Universal apps lacking in numbers, it would take some time before users can take full advantage of it.
For those who might be wondering, the Surface Hub is the successor to the Microsoft Perceptive Pixel displays. Those were a hit with business minded folks, but the Surface Hub could cater to entertainment jugheads as well.