Microsoft recently pulled the Windows 8.1 RT update which it was offering to all the users of Windows 8 RT, due to some technical issues. Many users were reporting thatupdate had caused their Surface RT deceives to become functional and unbootable.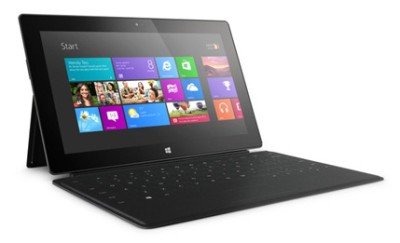 Surface RT Recovery Image
To fix the issue of failed Windows 8.1 RT update, Microsoft has released a Surface RT Recovery Image to fix bricked Surface RT devices. Once you have downloaded the recovery image, you will have to create the Surface USB recovery drive. You can use this Surface RT USB recovery drive to fix startup error 0xc000000d.
Do remember to read the PDF document first before you start proceeding further. You may want to keep a USB drive with more than 4GB storage capacity, handy, as you will be needing it. You will be required to create a Surface USB Recovery Drive, using it to fix your startup errors by running the bootrec command and add the installation to the boot list.
You can download the following files from Microsoft Download Center here:
Surface RT 8.0 North America.zip which is a 3.7 GB file
Surface RT recovery image instructions PDF document
Once you follow all the instructions as mentioned, your Surface RT will restart and the Windows RT 8.1 update will be complete.