We love the Microsoft Surface, and we also love the NFL. But what if we could get both in a single package? That won't be happening, but you know what will happen? The release of new Surface Type Covers with cool NFL designs.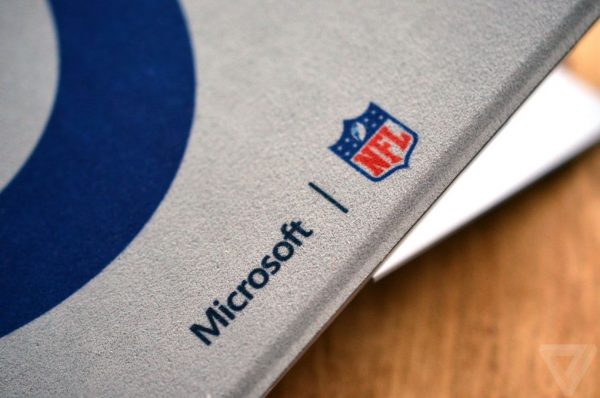 Surface Type Covers with NFL designs
At the moment, there are around 32 designs to pick from, and each design feature, a team logo so you won't be missing out on having a Surface Type Cover with your favorite team logo attached. These covers, from what we have come to understand, will cost around $159.99 to own, which is the same price as the Signature Surface Type Cover that was released back in April of this year.
Unfortunately, Microsoft has no plans on using the Alcantara luxury fabric, nor does the company plans on adding a fingerprint reader. Right away we can tell that the luxury Type Covers are a better deal, but for those who are into NFL more than anything else, it shouldn't hurt to spend $159.99 on a Type Cover if you can afford it.
Over the years, Microsoft has invested $400 million into the NFL. This allows the company to have its Surface devices used by coaches and players during a game. We've seen this deal in action many times, but we're not sure if it's actually helping the software giant get more Surface tablets into the hands of regular consumers.
Also, the upcoming Madden NFL 17 video game will see virtual coaches using Surface tablets on the pitch. To make things even more interesting, Microsoft has decided to kickstart a Madden NFL 17 Xbox One S bundle in the near future, so keep an eye out for that.
Source: Microsoft.