Microsoft, the software giant has reportedly shut down its Silverlight.Net site. The site which was released 5 years ago and served as a resource for the web developers has been pulled out from business.
The news came to light after Tim Anderson of ITWriting noted loads of links directing to resources and discussions on Silverlight being broken. Clicking on those links dumped users into the most basic facts or elements Silverlight informational page on Microsoft's MSDN site.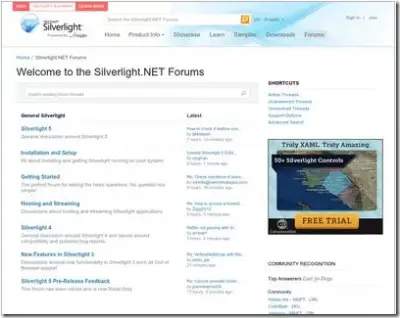 On being reached by one of the tech writers, Microsoft official said the following in defense –
"In order to streamline access to online resources for the Silverlight community, we've consolidated our Silverlight content with the library of information on MSDN. On October 2nd, we communicated to our customers that we would be merging Silverlight.net with MSDN, and completed this migration on October 31st. We realize that some of our customers may have experienced challenges accessing links to content that had resided on the original Silverlight site. We apologize for any inconvenience and we're working to resolve these issues for our customers.
The consolidation of this content does not impact Microsoft's Silverlight offering. Microsoft released Silverlight 5 in December 2011 and they've committed to supporting Silverlight into the year 2021.
From the last statement it is obvious that Microsoft will continue its service for more 10 years, but would it continue developing the application past version 5? The question still remains to be answered. Rumors say no!
Via ITWriting.