The preview version of Windows Server 2012 R2 released in June, earlier this year confirmed the return and functionality of Start button when a screen-shot of it was released on Twitter. Then, much importance was given to the return of the 'Start' button that was thoroughly missed. The details pertaining to Windows Server 2012 R2 and its improved features remained untouched.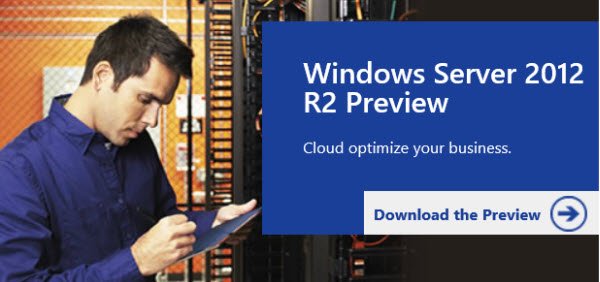 Microsoft via a new blog – Server and Cloud had made an attempt to consolidate new and improved features available in Windows Server 2012 R2. The highlights of Windows Server 2012 R2 are as follows.
New innovations in Windows Server 2012 R2
Storage transformation – There's a storage tiering feature of Storage Spaces in Windows Server 2012 R2 that automatically tiers data across hard disks and solid state drives based on usage to dramatically increase storage performance and cost efficiency.
Software defined networking – The feature promises new levels of agility and flexibility. A new in-box gateway in Windows Server 2012 R2 extends virtual networks to provide full connectivity to physical networks as well as access to virtual networks over the internet.
Access & Information Protection – Windows Server 2012 R2 guarantees corporate information protection and mitigate risk by managing a single identity for each user across both on-premises and cloud-based applications and enabling multi-factor authentication for additional user validation.
Java application monitoring – Enables deep application insight into Java applications. Also offers performance and exception events within Operations Manager for Java applications.
More information on this can be found here.