The workplace chat platform Slack has launched a new app called Microsoft Teams Calls. As the name suggests, the app integrates the calling feature from Microsoft Teams into its own service. If you are a Slack user who also uses Microsoft Teams for calling purposes, this integration will be highly beneficial to you.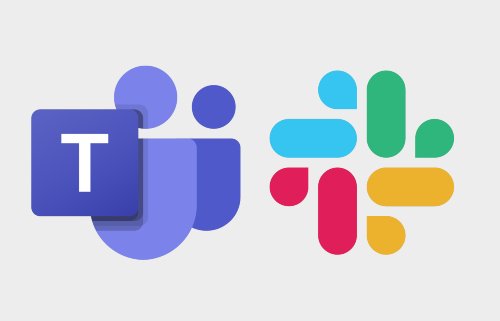 Slack integrates Microsoft Teams Calls
Furthermore, this integration eliminates the need for installing two separate apps. Slack's Microsoft Teams Calls is available to installing directly within the Slack app.
Here's what the company has to say on its official website:
"Move from discussions to face-to-face with Microsoft Teams Calls. Bring video conferencing where your team is already working in Slack, from launching a call to joining meetings directly from event reminders."
In a nutshell, the Microsoft Teams Calls app brings video conferencing support to Slack Teams with just a click of a button. The one-click integration allows Microsoft Teams Calls to be integrated into Slack teams and enable video conferencing.
Once the integration is complete, Slack users can launch Teams call. All users need to do is use the /teams-call slash command. Before joining Microsoft Teams Calls, Slack users can quickly glance at who's already on the call and at what time the call initially took place.
Slack users can also customize call settings for their team. Microsoft Teams Calls integration allows Slack users to set Microsoft Teams Calls as their default calling solution. Calls can be launched by simply clicking on the phone button in Slack.
What's more, Slack users can join Teams meetings directly from calendar reminders in Slack, courtesy of the Outlook or Google Calendar apps.
Slack users can get started with Microsoft Teams Calls using four easy steps:
1. Go to Slack App Directory and locate the Microsoft Teams Calls app
2. Install the Microsoft Teams Calls app by clicking the 'Add to Slack' button
3. Complete the authorization to connect Office 365 account with Slack
4. Set Microsoft Teams Calls as the default calling provider for your team.
Slack also provides users with the Outlook Calendar app. Slack allows users to RSVP to meeting invites and get event reminders using the Outlook Calendar app. You can also update your Slack status when you are in Microsoft Teams meetings and join meetings from event reminders.