There's a new version of Microsoft Teams, and it is called Microsoft Teams Essentials. This version is not designed for regular folks, but more for small business owners. Microsoft decided to create this version of Teams due to the impact the current pandemic has on small businesses around the world.
What is Microsoft Teams Essentials?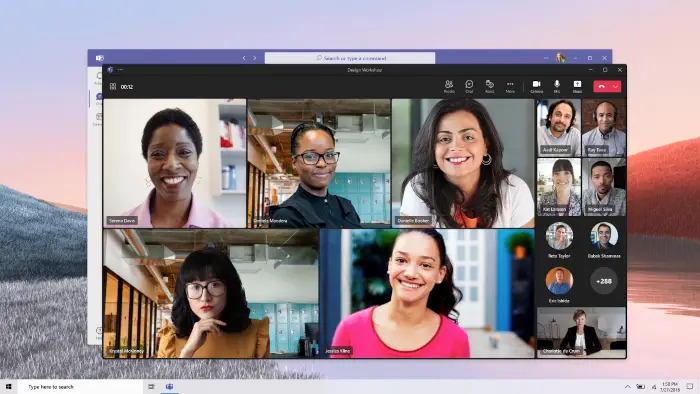 According to the folks at Redmond, this tool is the first standalone version of Microsoft Teams, and it is mainly aimed at small business owners than anyone else. The company stated that Microsoft Teams Essentials will bring together features small businesses need to serve multiple customers.
Some of these features include the likes of "unlimited group video calls for up to 30 hours, group chat, file sharing, and calendaring." Now, the word unlimited here does not mean infinity, but rather up to 300 users in a meeting all at the same time.
There are also plans to deliver more cloud storage, and that number sits at 10GBs, which is twice the number of what users get on the regular version of Microsoft Team today.
What is the subscription cost for Microsoft Teams Essentials?
From what we've gathered, this version of Teams won't be expensive at all. Apparently, the cost is $4 per user each month, and according to Microsoft, this is the most affordable all-one solution on the market today.
How to buy Microsoft Teams Essentials right now
If you're interested, you can grab Microsoft Teams Essentials directly from Microsoft, but the option is there to purchase it from Microsoft partners such as ALSO, Crayon, Ingram, Pax8, Rhipe, TD Synnex, Telefonica (ES), Deutsche Telekom, Vodafone (IT), Wortmann AG.
For those small business owners who cannot afford Microsoft Teams Essentials, we suggest doing your best to make use of the regular version until the money is available to step up to the Essentials tier.