Users' satisfaction has always been the top priority for Microsoft, following which the company has added some Personal Features in Microsoft Teams. The past year and a half saw us use video-chatting platforms extensively, owing to the Coronavirus pandemic. Be it for personal uses or professional, video conferences and other forms of online communication were integrated into our lives as they have never been before. While apps like Google Meet and Zoom are used majorly for personal interactions, platforms like Microsoft Teams catered to the professional needs of the people.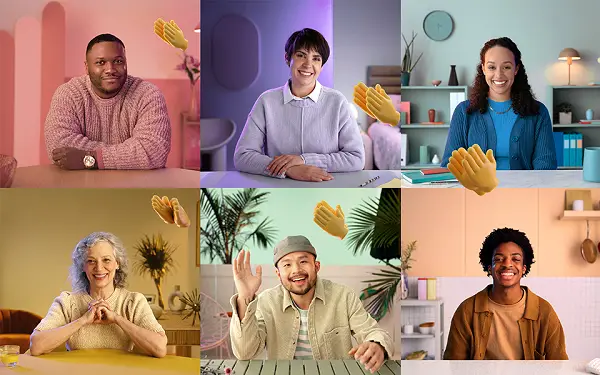 Microsoft Teams New Chat and Call Feature For Families and Friends
Yesterday, Microsoft launched the personal version of Microsoft teams. This means that Teams can now be used for personal uses (interacting with friends and family) for free. Since the personal features of Microsoft Teams have now been enrolled for the general public, they can be accessed via its Android, iOS, or web platform.
Today, we're announcing the general availability of personal features in Teams to people around the world on desktop, mobile, and web. From online calls that will make you feel like you're in the same place as your loved ones to group chats that will make coordinating plans with your loved ones a breeze, these personal features in Teams are designed to bring you closer to the people you care about so that you can call, chat, plan, and organize things big and small—together in one place, says Microsoft.
As part of the personal package, Microsoft is offering free video calls to all its users that can be made around the day, a feature that was first introduced in the previous November version. Eventually, after the pandemic ends, Microsoft says that the feature for 24/7 group voice calls, that can have up to 300 people invited to one, will be eliminated and a 60-minute ceiling on group calls will be imposed, while 1:1 calls will be able to go on for 24 hours.
Personal users of Microsoft Teams will also be able to use the Together mode. This feature's AI creates a virtual environment of an appearance that you are sitting together with other people in the group chat. According to Microsoft, users will be able to cut back on video call fatigue with the Together mode, since they won't have to concentrate as hard as they previously used to.
You can now also use live emojis and GIFs, create interpersonal to-do lists or conduct informal polls. Users can catch up on a call they might have missed since chat threads on the Teams personal setup doesn't disappear even after the call has ended. Microsoft announced its personal version last year largely to expand its growth and reach among consumers, but it does bring into question what they have in store for Skype since they both will now co-exist in the same space.
Start using the personal features in Microsoft Teams today. For more details, you may head over to microsoft.com.