As a part of its outreach program, Microsoft Teams is now available for Linux too. With this, it also becomes the first Office app to be available for the Linux platform. Microsoft says that Microsoft Teams for Linux will support all core capabilities like calling facility, video meetings, and collaboration on Office 365 documents and business processes. It also believes the collaboration will enable developers who build apps to grow their reach to this new set of users.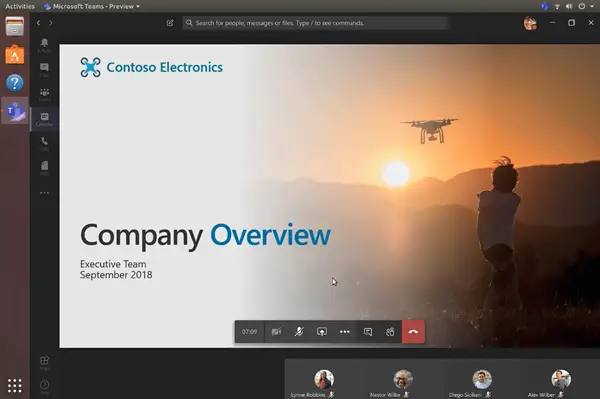 Microsoft Teams for Linux available
Starting today, Microsoft Teams is available for Linux users in public preview, enabling high quality collaboration experiences for the open source community at work and in educational institutions. Users can download the native Linux packages in .deb and .rpm formats here. We are constantly improving based on community feedback, so please download and submit feedback based on your experience, wrote Marissa Salazar of Microsoft in a blog post on Microsoft Tech Community page.
The company's ecosystem is expanding with its cloud and productivity offerings. As such, Teams aims to provide an essential medium for supporting mixed environments via their space for communication and collaboration.
Before releasing the preview version, Microsoft was working closely with customers using the Teams client for Linux for some months to help them streamline their collaboration. After testing its prowess intensively, it came out with the improved product to empower people to do more.
If you currently don't have a commercial Office 365 subscription, you can still try Microsoft Teams for Free. Visit Office products.com to sign up for free.
Lastly, the apparent change in stance from tech-giant highlights Microsoft apps are not only capable of delivering a modern experience on the Windows platform but other platforms too.
For more information, visit Microsoft techcommunity.com.