Folks at Microsoft Teams have announced new device management and monitoring capabilities within their Admin Center. Thanks to these new features and capabilities, Microsoft Teams claims to enhance enterprise calling and video experiences to a significant extent. At the moment, Microsoft Teams has more than 75 million daily active users.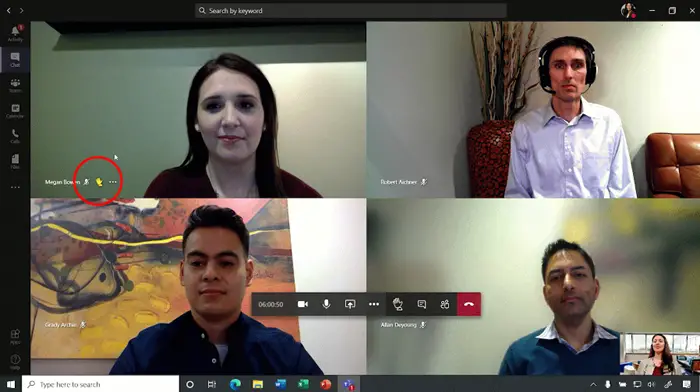 Microsoft Teams Rooms new features
"We're announcing new device management and monitoring options for Microsoft Teams Rooms to deliver high-quality calling and meeting experiences," Microsoft said.
Microsoft wants to make deployment and management of a fleet of Teams-enabled devices easier. The newly-added capabilities within the Teams Admin Center happen to be a part of Microsoft Teams Rooms Standard. These capabilities are supposed to bring some noteworthy improvements in the following set of areas:
Device set-up
Bulk management tasks
Health monitoring
"With these enhancements, managing Teams devices has never been easier," the company added.
Now that Microsoft has finally made these new additions within the Teams Admin Center, organizations can manage all their Teams-enabled devices including IP Phones, collaboration bars, and more — from one, central location.
In related news, Microsoft Teams is launching the new Rooms Premium offering in the form of new remote management service, allowing organizations to hold Microsoft responsible for the management and monitoring of the Teams Rooms.
"With Microsoft Teams Rooms Premium, our customers have access to intelligent software, dedicated experts, and enhanced insights."
This service allows Microsoft to remotely take care of the operational responsibility of the Teams Rooms. This way, organizations can effectively put their IT resources elsewhere. Microsoft promises to provide enterprise customers with more such premium Teams offerings in the coming days.
Microsoft Teams Rooms Standard comes at the monthly price of $15 per device per month. Meanwhile, Microsoft Teams Rooms Premium costs $50 a device per month. Microsoft Teams Rooms Premium is currently available in select countries.
Microsoft Teams dual-screen support soon
Microsoft Teams users will soon be able to participate in meetings with the help of two monitors simultaneously. Folks at Microsoft Teams are currently working on dual-screen support, which will provide Teams users with dual-front-of-room screens support on collaboration bars.