Microsoft has already expressed their intentions for discontinuing apps and feature updates for Windows 10 Mobile. Popular services have been dropping support for their Windows phone apps every other day and only fixes are being delivered to Windows Phone devices. Many keen Microsoft observers have been claiming that Windows phone initiatives inside of Microsoft are now dead. Fans have been waiting for C-Shell to be delivered but it has really been long since it was leaked and no new information has been revealed after that, which is a bummer.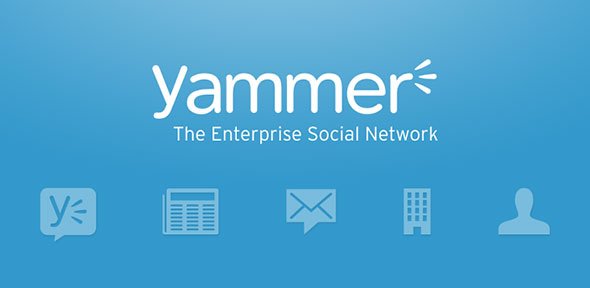 Microsoft to discontinue Teams, Skype for Business, Yammer Windows Phone apps
Today, another set of Enterprise focused apps have been announced to be removed from the Windows Phone store. Microsoft has announced that Microsoft Teams, Skype for Business and Yammer for Windows Phone device will no longer be available for download starting 20th May 2018. Microsoft has clear delivered their intentions of dropping support for these enterprise-focused apps too.
In a statement, they said
"Effective May 20, 2018, the Windows Phone apps for Skype for Business, Microsoft Teams, and Yammer will be retired. Starting on that date, these apps will no longer be available for download from Microsoft Store, and Microsoft will no longer support them.

While Microsoft continues to support Windows 10 Mobile, we are not focused on building new features for the system. We will continue to invest in the Skype for Business, Microsoft Teams, and Yammer mobile apps for iOS and Android, and also in desktop apps for Windows and Mac."
This means that only the Windows phone apps are being affected by this change. If you wish to use these services, you need to switch to an Android or iOS mobile device. Or you can use the Web counterparts of the same services on your Windows Phone devices too.
After this change takes place, Skype for Business and Yammer may still work on devices on which they are installed before their removal but their stability and feature support is not guaranteed by Microsoft in any way. Secondly, the Microsoft Teams app will totally stop working and users will start to get an error message whenever they try to use it.
This drop of support for the first party apps clearly reflects the shift in focus from Windows mobile devices to other alternatives inside of Microsoft.