The software giant has dropped internal support for public websites in Office 365. The program initially started as Window Live Workspaces where Microsoft had its own small website builder. It allowed people to create workspaces in the cloud and a public website. Later it was discontinued because Office 365 was already providing similar services. Some users – who did not create websites – moved to OneDrive where they could upload, create, and share workspaces (files and folders).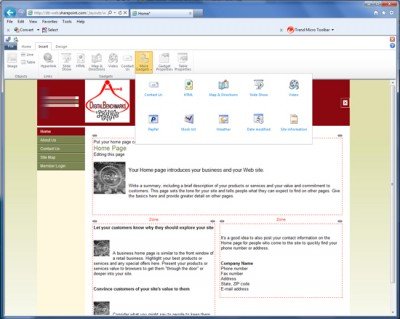 In its KB article, Microsoft has said that it is discontinuing the Public Website service as it wants to invest its time and money in areas that need more improvement. Since the number of users of Public Websites was not as big as Microsoft wanted it to be, it has teamed up with Wix and GoDaddy to help users who are utilizing the Public Websites feature in Office 365.
The company will continue to provide support to users who already created Public Websites, for two more years until March 9 2017. For new customers, the create website option will take them to a page where they can choose between Wix and GoDaddy. Both the partners have an easy to use website builder. Wix is easier to handle compared to GoDaddy. It is up to the user to choose the partner and use their services to create the website. Microsoft will not be responsible for new Public Websites in Office 365 anymore. All it does is to provide an integration for the plugins from where users can start Wix or GoDaddy website builder without leaving Office 365.
It will be a tough job for people already having a SharePoint website as they will have to move their website content to Wix or GoDaddy. They might have to take expert help, which Microsoft will not provide. Both the Public Website providing partners are the ones to be counted for the help required in moving the website content. The websites will continue to be hosted on Office 365 spaces.
On similar lines, people will no longer be able to use subdomains of SharePoint to create or maintain their websites. They will have to purchase their own domains from GoDaddy or any other domain registrar. Since GoDaddy is a registrar, it is positive that most people will go to it for buying domain names.
Meanwhile, Wix is happy that it will get some customers even if Microsoft considers them smaller in number:
"Through Office 365, we are excited to provide even more business owners with an easy and affordable platform on which to create, manage, and grow their business online."
Read the details at KB3027254.