A new feature-rich and add free Outlook.com will soon roll out for users worldwide. Microsoft, the software giant is currently testing a premium version of its email service Outlook.com. The service which is named as Outlook Premium is free for one year and will cost $4 per month afterwards though it's available only by invite for now. Microsoft wants to roll out the service only for limited numbers of users for now.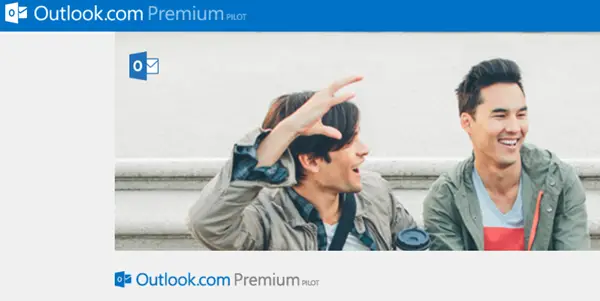 Outlook.com Premium Email Service
The new Outlook.com Premium email service will let the users set up new custom domain accounts. However, this feature currently is available only for the Premium Testers of this service. Users can create up to 5 email address from the domain names proposed by the system. The new Outlook Premium will also come with various apps and improved sharing options.
Please note that the service is just an experiment and the Company is still working on the new features based on the users' requirements.
Talking about the new service, Microsoft spokesperson said,
"We are evaluating interest in custom domains for Outlook.com. At this time, we are testing with a limited number of users in the United States and will evaluate the experience over time. The previous program required the user to manage the process of purchasing a domain. We are evaluating the appeal of custom domains but with Microsoft managing the processes of procuring the domain."
While Microsoft is not willing to share more details on this latest project, all we know for now is that this new email service names Outlook.com Premium will be different from the existing Outlook.com service which is available at a subscription fee of $19.95 per year.
You can get on the Invites waiting list here.