Microsoft, the software giant is not just about tech but fun too. A video showing interns and full-time employees working to create 'Microsoft The Musical' proves this. Music is creative as well as expressive channel for communication. It can heal, connect, or uplift your mood. Microsoft The Musical makes such an attempt. It begins with a small introductory line and then follows the rhymes. In between, it praises Bill Gates' (Its founder's) vision and then proceeds to list important events that occurred.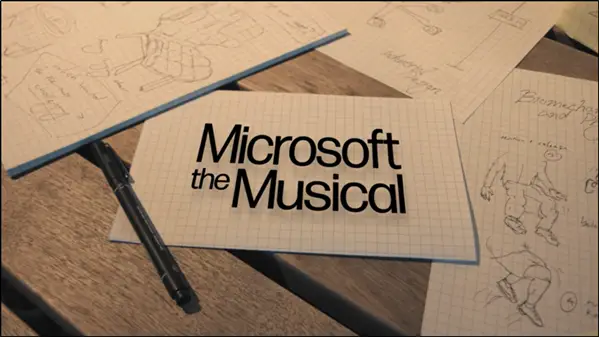 Microsoft the Musical song created by Interns
As we know, it all started with Windows and rest followed from the dividends it paid. Apart from listing achievements, the song also takes a dig at the company's failed products when it says all around the world our products are well-known, except for when we tried to make a phone.
Microsoft's mission is to empower every person and every organization on the planet to achieve more. We hope that this speaks to every person who dreams of being part of something big—and especially to those who've been wrongly told they can't be. At some point, we were all in your shoes. You CAN, you SHOULD, and you WILL, Wrote Liam McGregor, Data Science Intern, 2019.
In all, Microsoft The Musical appears to be an elaborate showpiece of young talent in which dozens of young people sing and create a dancing romp across the Microsoft campus. The video is 8 minutes long with 2 minutes of credits. It took joint efforts of 150 interns and full-time employees and a period of 8 weeks to get it published.
Sit back and enjoy the video.