The Tata Group is one of the most diversified industrial house in India and recently they forayed into the e-commerce scene with the Tata CLiQ. The e-commerce store is stocking up products across various categories and is expected to rival Flipkart, Snapdeal, and Amazon amongst many other online shopping destinations.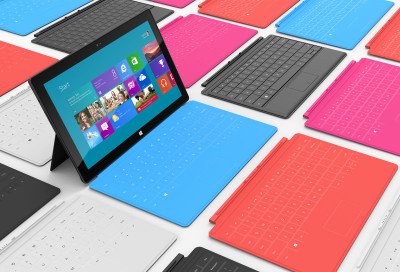 Microsoft ties up with Tata CLiQ
Microsoft has now tied up with the CLiQ store and will be selling its entire product line up on the new e-commerce store. CLiQ store will allow consumers to use latest innovations like click online and PIQ up at the store. Moreover, Tata will be leveraging their Croma retail stores to cater to the consumer electronics segment of the business. CLiQ store has already partnered with 500 plus stores with 12 partner brands.
"We are expanding our online presence through our official Microsoft Store so that our consumers find it easier to experience and buy our products," said Priyadarshi Mohapatra, country general manager (consumer channel group) at Microsoft India.
In case you are planning to buy a Surface Pro 4, check out the CLiQ store as they are offering Rs 10,000 discount along with a free one-year Office 365 subscription. Apart from this people will also be able to buy Office 365 subscriptions and Lumia Products on the online store.
The Tata CLiQ store seems to be a fresh new approach to e-commerce which till now has been straying away from the offline sales channel. The added advantages include an actual retail shop to pick or return your products and eventually a better after sales service.
"Tata CLiQ is pioneering the Phygital revolution in India, and enhancing the customer experience through a combination of in-store shopping benefits and conveniences of online shopping," says Ashutosh Pandey, CEO, Tata CLiQ.
Microsoft has been pitching in aggressively and marketing their products in India, Windows 10 laptops and hybrids seem to be getting a lot of attention and sales push at various retail outlets.