When Microsoft announced Windows 11, it added a restriction of supported hardware in the name of Security and TPM. This restricted millions of PCs to be left behind, which was met with disappointment and rage. While it may sound logical, the decision was to make sure people buy a new PC or Upgrade because the path from Windows 7 to Windows 10 had been easy. Not any more.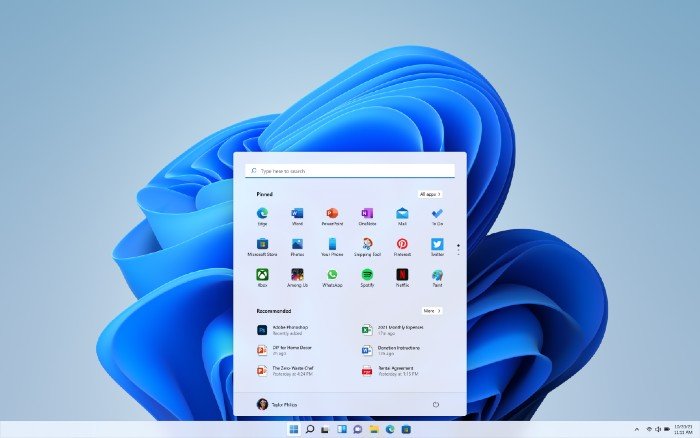 Microsoft to allow Unsupported PC to Install Windows 11, but not Upgrade
It can be the pressure under which the Redmond Giant crumbled and took the decision back. According to the official announcement, Microsoft has removed the restriction that restricted users from installing Windows 11. However, there is a catch. You can not Upgrade, but only Clean install Windows 11.
So when you download the Windows PC Health Check app (which has now been updated) and any PC that doesn't pass the upgrade test, you can still download the Windows 11 ISO File and install the OS manually. Microsoft has now provided three versions that support 64-bit Windows, 32-bit Windows plus Windows on Arm and Windows 10 for S mode PCs.
This updated version expands the eligibility check functionality with more complete and improved messaging on eligibility and links to relevant support articles that include potential remediation steps.
So all you need to do is download the Windows 11 ISO, create a bootable media, and then fresh install Windows 11. While you may get an upgrade option, it is better to skip it. It also means to backup everything on your system drive.
With this announcement, as long as you have a 64-bit 1GHz processor with two or more cores, 4GB of RAM, and 64GB of storage, you will be able to install Windows 11.
List of new processors expanded
That said, Microsoft has also expanded the list of new processors to include:
Intel® Core™ X-series, Xeon® W-series
Intel® Core™ 7820HQ (only select devices that shipped with modern drivers based on Declarative, Componentized, Hardware Support Apps (DCH) design principles, including Surface Studio 2)
A half-baked solution?
While the announcement might look like a clean chit for Microsoft, it is not a solution. Users whose PC doesn't pass the minimum requirement test might skip upgrading to Windows 11 because it is a clean install. They will have to install apps, every software they had, and some of them will need reactivation. That's a lot of work, and except for power users, most would stay back on Windows 10 until 2025.
On top of this, there is another challenge for the consumers—the ISO itself. A large percentage of users have upgraded from one OS to another OS without downloading anything. I had a Dell Laptop which I upgraded from Windows 7 to Windows 10 using the Upgrade Assistant. Such consumers would now need to Download the USB, create bootable media, backup everything, including keys, boot from the USB drive, and perform a fresh install.
That's a LOT OF WORK! I can only imagine the number of things going wrong following this installation process, especially for those who have never seen this.
Microsoft is still sticking to its minimum PC requirement, keeping security in mind but with more processors supported. As the release is getting close, maybe we will see more processors getting included.