Microsoft is making changes to the versions of Outlook that can connect to Microsoft 365 services. This is a huge deal because if your version is no longer supported, then it means certain features you've been enjoying for the past couple of years will no longer work.
According to the company, the deadline when the minimum version requirements for connecting Outlook for Windows to Office 365/Microsoft 365 services will change is November 1, 2021. That is basically less than two months away, and as such, the software giant has decided to share some key information about the new changes.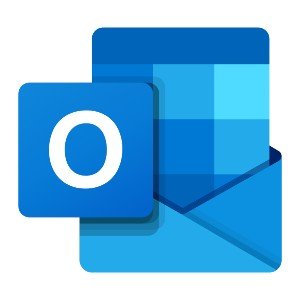 Which Outlook versions will keep support?
From what we've gathered thus far, Outlook 2013 Service Pack 1 and later will still have the ability to connect to Microsoft 365 services. However, Outlook 2007, 2010, and Office 2013 editions earlier than 15.0.4971.1000 aren't supported.
After November 1, 2021, only Outlook 2013 Service Pack 1 (with latest fixes) and later will be able to connect to Microsoft 365 services. It's worth noting here that Outlook 2007, 2010, and Office 2013 versions earlier than 15.0.4971.1000 aren't supported now, but we know some customers just can't quit them.
Some customers are not willing to quickly abandon the old versions, which is why Microsoft created the November 1st deadline. It is now up to those customers to begin moving over to a newer version of Outlook before things take a bad turn.
At the moment, Microsoft's support team is actively reaching out to people using older versions in a bid to help them meet the deadline. Whatever questions you might have, then we suggest contacting the support team for more information.
Microsoft is ending support for older versions of Outlook
Apparently, the software giant is ending support for basic authentication where Microsoft 365 is concerned. It will now rely on modern authentication protocols which are more secure. The problem is, older versions of Outlook are incompatible, which is why users must now upgrade.
We should also note that works are in progress to add support for HTTP/2 in Microsoft 365. According to the folks at Microsoft, HTTP/2 is a full-duplex protocol designed to decrease latency via header compression. From a service standpoint, Microsoft will be better able to requests and push data to its clients.
Why upgrading is a good idea
Upgrading to the latest version of Outlook makes a lot of sense from a security point of view. The regular security fixes released by Microsoft are designed to protect your computer from known vulnerabilities. Furthermore, you should experience far fewer crashes due to improvements in reliability.
Finally, upgraded versions of Outlook are packed with new features, some of which you are bound to enjoy.