Microsoft has announced its plans of building a new US $677 million data center in West Des Moines in the state of Iowa. The new project will serve as an expansion to the already existing data center there and will house servers, networking equipment and office space needed to operate Microsoft's cloud services.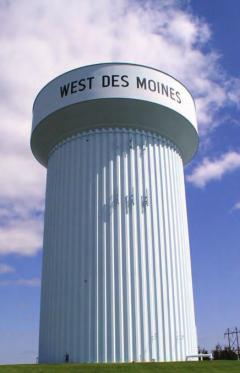 Microsoft was granted up to $20 million in tax credits by the Iowa Economic Development Authority (IEDA) for the expansion project which is bound to create more than 200 jobs during construction and 29 new jobs on-office. This expansion project is a result of a year's collaborative effort by Microsoft, the Greater Des Moines Partnership, City of West Des Moines and the State of Iowa.
"Microsoft has enjoyed a strong working relationship with the state of Iowa and West Des Moines and we are excited about our latest expansion project.  The expansion of the West Des Moines data center is a win-win, bringing both new jobs to Iowa while supporting the growing demand for Microsoft's cloud services. The new facility is designed to provide fast and reliable services to customers in the region and features our latest efficient data center thinking." – " Christian Belady, General Manager of Data Center Services at Microsoft.
Microsoft supports more than 200 of online and cloud computing services serving one billion customers around the world, including MSN, Office 365, Xbox Live, Bing, Outlook.com, and Windows Azure. Microsoft has been operating its West Des Moines data center facility since 2009 but with an increase in services, consumers and demand for increased space, an expansion project seems to be the right move at the right time.
"We are proud to watch tech leaders like Microsoft choose to make significant investments in Iowa. Microsoft's continued expansion at its West Des Moines location is a vote of confidence that our state is providing the kind of business-friendly environment that can help global companies succeed." – Terry Branstad, Iowa Governor
The project is scheduled to be completed by the end of2015. Site work for the expansion project is expected to begin later this summer followed by construction work which is set to begin in late 2013.