The Microsoft To-Do app that allows users to create lists, tasks, and reminders is rolling out new productivity features in the days to come. The software giant has shared its features roadmap that offers a glimpse of the upcoming updates and additions to Microsoft To-Do.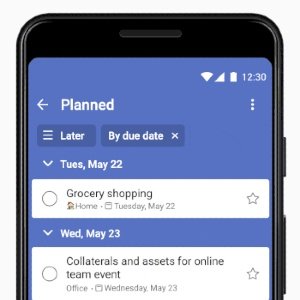 These upcoming Microsoft To-Do features are going to allow users to see all their tasks in one view, see notifications on the iOS app badge, print their lists, and enable easier access to completed tasks, updated Today and Week view, among other things.
Let's take a deep dive into these features one-by-one:
All and Completed smart lists in To-Do
This happens to be one of the most-requested Microsoft To-Do features. It brings together All and Completed tasks under one smart list. All you need to do is turn on smart lists in the app settings. Once you enable smart lists, you will no longer see a long list of tasks. Rather, your tasks will be divided by relevant lists.
In its recent blog post, Microsoft wrote:
"Doing your performance review and want to see everything you accomplished recently? Head to the Completed smart list and you'll have an overview of everything you've checked off, again divided by list."
Update Today and Week view in To-Do
Microsoft To-Do is also rolling out Updated Today and Week view to its Android app this week. Meanwhile, the update will soon be delivered to other platforms. You can also group by list. Plus, you can close the section you don't want to see and reopen it anytime you want.
See notifications on the iOS app badge
Microsoft To-Do has three options for the app badge, as follows:
Tasks that have been added to My Day and not completed
All tasks that are due and overdue
Turned off for those who prefer not to be reminded
For those who prefer keeping a physical, paper copy, they can print a list by clicking on the three dots next to the list's name and selecting 'Print list.'
Microsoft has acknowledged that long lists are frustrating for many. As a result, the company is adding an option to have the new items appear at the top of the list. Go to settings and decide whether you want to add a new task to the top or the bottom of your list.