Although Microsoft encourages Windows users to migrate to Windows 10 as soon as possible, it has provided some breathing space for machines running the latest Skylake CPUs, not upgraded to Windows 10.
Most individual users and business establishments haven't upgraded to Windows 10 as it proves to be a major endeavor for them. As such, Microsoft has tweaked its support options for customers who want to run the latest Intel "Skylake" processors on Windows 7 or Windows 8.1. The company will extend support options for a year (an extension of one-year extension over the initial date. It was acknowledged by the software giant that the initial 2017 date was short.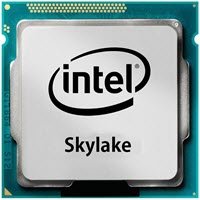 Support for Skylake PCs with older Windows Extended
Acknowledging the feedback, it received from users Microsoft revised its stance on the deadline.
As we approached Intel's Business Launch for Skylake in mid-January, we shared more details on our recommendations for enterprise customers on Windows 10, Windows 7 and Windows 8.1, including clarifications to our support policy for new silicon. A key part of this update was our commitment to continuing to lead with a customer-first approach. Since then we've received feedback from customers at various stages of planning and deployment of Windows 10. Led by their feedback, today we are sharing a few updates to our Skylake support policy, mentions the blog post.
The change in stance is intended to help customers purchase modern hardware with confidence, while at the same time continue its pursuance policy to manage their migrations to Windows 10.
The earlier announcement had caused much resentment and disappointment among Windows 10 users when it announced in January that it was pulling out hard support for Skylake PCs running older versions of Windows, including Windows 7.
Nevertheless, the recent announcement gives some respite and hope to the users.