Microsoft is getting rid of Skype for Windows 10 Universal Windows Platform (UWP) in favor of the standard desktop app. This way, Skype wants to provide users with a consistent experience across channels, regardless of where they download Skype, from Microsoft Store or the official Skype website.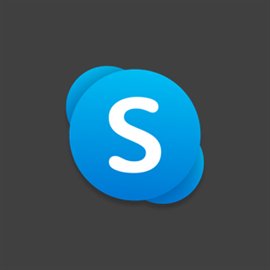 Microsoft to kill Skype for Windows 10 UWP app
In its updated support document, Skype had this to say:
"Starting in June 2020, Skype for Windows 10 and Skype for Desktop are becoming one so we can provide a consistent experience. This lets us give the newest updates and improvements regardless of where you get Skype, from the Microsoft Store or from skype.com."
Microsoft replacing the Skype UWP app with its Electron counterpart doesn't really come as surprise. We knew this change was coming since at least March this year when the Skype Preview App had suddenly been replaced with the standard desktop Skype app in the Microsoft Store.
As a result of this reimplementation, the Skype app for Windows 10, which is available to download via Microsoft Store is temporarily losing two in-app functionalities: Integration with the Share Charm and synchronization with the user's Outlook contacts.
"We tried to preserve all the functionality of existing Skype for Windows 10 experience, but there are a couple of things that are not yet supported on this platform."
Aiming to streamline consistency across platforms, the updated Skype for Windows 10 app will provide users with some new changes and capabilities, as follows:
Updated close options so you can quit Skype or stop it from starting automatically
Improved Tray icon, informing you about new messages and presence status
Share files directly from your File Explorer
9 videos in a video call
Background Replacement
Moderated Chats
Meet Now Improvements
Improved Call Controls
Although both UWP and Electron use HTML, CSS, and JavaScript to create web applications, developers tend to consider UWP over Electron due to differences in performance, which essentially boils down to native vs cross-platform codebase debate.