Neowin has learnt that on June 26th Microsoft will be launching a new website Windows7UpgradeOption. What will be provided on Friday is unknown but we may finally find out pricing options for Windows 7 upgrades or it could possibly show the paths you have to upgrade to Windows 7 but leaving out the pricing options.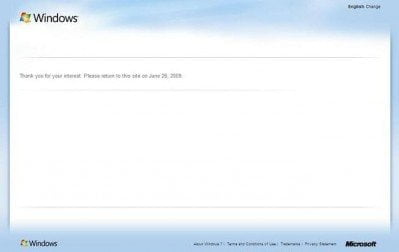 A quick background check on who owns the site reveals that this site is hosted for Microsoft by arvato digital services.
Visit : windows7upgradeoption.com.