Microsoft has announced Windows Embedded Compact 7 for Tablets at Computex. This will be a compartmentalized version of Windows 7, that can be embedded at the hardware level.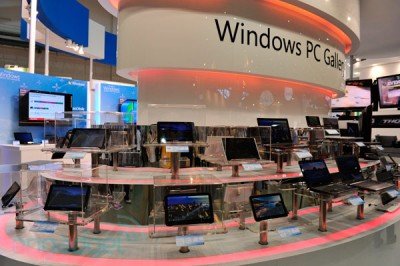 Microsoft Windows Embedded Compact 7 provides the tools and technologies that will help you make your vision a reality through rich, animated device user interfaces (UI), and connected experiences to productivity applications and the world of Windows.
Showcased along with a number of Windows 7 handhelds and slates at the company's monstrous booth, the public community technology preview of the new OS is being made, with the goal to get this onto lightweight ARM-powered devices that either aren't powerful enough for a full-fledged copy of Windows 7, or are simply aimed at a different market.
Put simply, it's yet another product that Microsoft can offer up and coming device makers who may otherwise consider MeeGo, Android or a plethora of other mobile operating system options, reports Endgadget.