Microsoft has announced the opening of two new Azure regions in Australia for serving highly-secured government data. Partnering with the local datacenter firm Canberra Data Centres (CDC), Microsoft would be ready to support the requirements of Australian government starting the first half of 2018.
These two new regions complement Microsoft's existing cloud services currently delivered from Sydney and Melbourne and increase the Azure regions across the globe to 42, which the company claims to be the highest for any major cloud provider.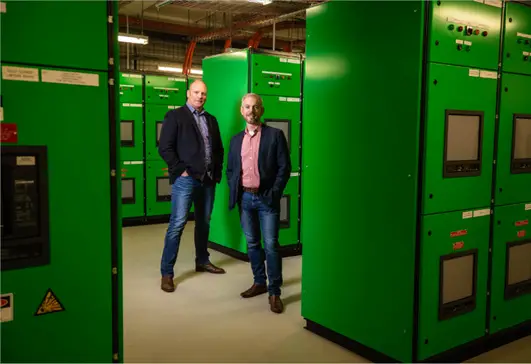 Welcoming the news, Angus Taylor, Australian Minister for Cities and Digital Transformation, said,
The Australian Government has embarked on a sweeping program of change to bring digital innovation to the transformation of the Australian public sector to ensure we meet the expectations and needs of all citizens. Combining the global innovation of Microsoft Azure with the confidence and expertise of Canberra Data Centres, it creates an essential foundation for our transformation. So too the local software ecosystem, which can build its skills and innovate rapidly to first serve our local needs, and then expand into global markets."
Microsoft focusing on government cloud market
With the two new Azure regions, Microsoft is looking to win a bigger share of federal and state government business with cloud repositories against competitors including Amazon Web Services and Google.
Courtesy of its partnership with Canberra Data Centers, Microsoft's two new regions will be certified to handle sensitive Unclassified data as well as Protected data (Protected is a data classification for the first level of national security classified information in Australia). This allows the company to stake the claim as the preferred cloud partner for a number of public service departments and agencies looking to migrate their data to systems secure enough to handle APS unclassified and protected records, across the entire federal government.
Steven Worrall, Managing Director, Microsoft Australia, said,
"Our partnership with Canberra Data Centres, our open approach and our mature ecosystem of partners, ensures government can accelerate transformation and apply intelligent systems to their abundant existing data. I'm excited about how this complements the ongoing transformation of our own organisation, as we recruit architects and engineers, invest in our partners and contribute to ensure the best outcomes for everyone."
Microsoft move follows Company's June announcement when the Australian Signals Directorate formally certified a number of Microsoft Azure services (including services for machine learning, internet-of-things, cyber security, and data management) for inclusion on its list of certified cloud services providers.
The company also announced the Azure Stack for a consistent hybrid cloud experience, making it the only cloud platform with truly consistent hybrid capabilities.