Microsoft's process to transform driver servicing will mark completion this week. Starting November 05, 2020, Windows 10 will service Automatic driver updates and Manual driver updates differently. Previously, Microsoft announced that it will redefine the update discoverability experience for Windows 10 users.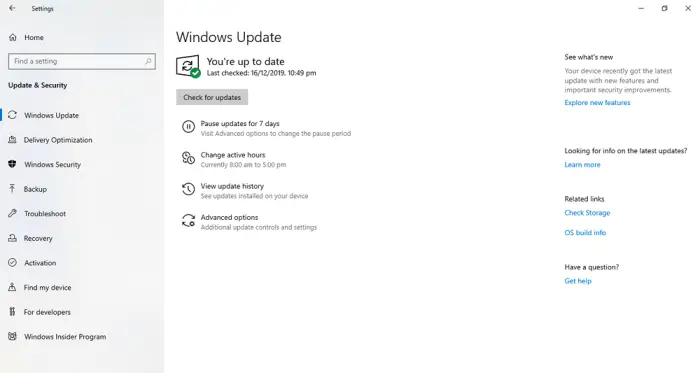 Windows 10 to redefine manual driver servicing experience
As a result, the company made it easier for Windows 10 users to discover available feature updates, monthly non-security updates, and driver updates. Now, Microsoft wants to provide Windows 10 version 2004 (and above) users with more control over the way manual drivers are serviced for their computers.
Before this change, Windows 10 users had no control over the decision to install a manual/optional driver available on Windows Update. For instance, when you connected a peripheral device such as a webcam to your computer for the first time and your device had a manual driver available on Windows Update, the manual driver would automatically install on your computer, something Microsoft is now trying to address.
In its blog post, Microsoft had this to say:
"Automatic driver updates will automatically be installed on your machine either when you plug-in a peripheral device for the first time, or when a device manufacturer publishes a driver to Windows Update. In other words, there will be no change to the plug-and-play scenario when an automatic driver is available on Windows Update."
Besides, Windows 10 users can exercise control over the way Microsoft services manual drivers. You can choose to manually install driver updates by requesting them. Besides, optional updates will be visible on a new page. All you need to do is navigate to Settings > Update & Security > Windows Update > View optional updates.
It, however, does not apply to IT professionals managing drivers on behalf of their organizations. In a nutshell, these changes are limited to machines that are open to receive driver updates directly from Windows Update. Both the changes will go into effect starting November 05, 2020.