In a bold move, Microsoft has decided to shut down all its physical store locations for good. Microsoft has detailed its new strategic approach to retail. Meanwhile, the company will continue to assist its customers online in the wake of the global pandemic while most of its retail store members are currently working remotely. This strategic change in the retail operations comes amid Microsoft's push towards the expansion of its digital storefronts.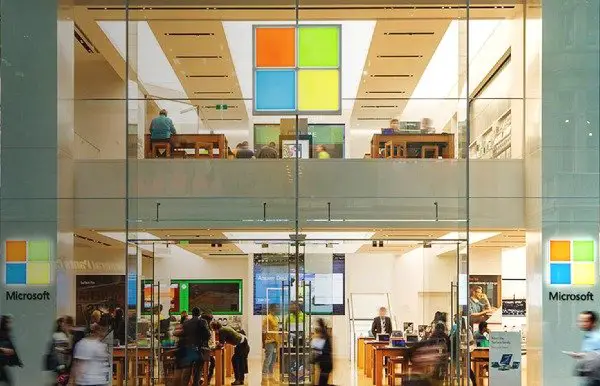 Microsoft Stores to shut down; To take a $450M hit!
Microsoft plans to provide customers with sales, training, and support from Microsoft corporate facilities and remotely. Meanwhile, Microsoft will continue to invest in its e-commerce operations on Microsoft.com as well as digital stores in Xbox and Windows. This way, the company aims to reach more than 1.2 billion people every month in 190 markets.
However, Microsoft's new strategic approach to retail is not limited to its physical stores. The company will also "reimagine" physical Microsoft Experience Centers in four locations, namely London, NYC, Sydney, and Redmond campus. The company's decision to shut down physical stores is predicted to result in a pre-tax charge of approximately $450M ($0.05 per share) to be recorded in Q2 2020 ending June 30.
"Our sales have grown online as our product portfolio has evolved to largely digital offerings," said Microsoft Corporate Vice President David Porter. "We are grateful to our Microsoft Store customers and we look forward to continuing to serve them online and with our retail sales team at Microsoft corporate locations."
In March this year, Microsoft 'temporarily' shut down all physical store locations around the world citing health concerns amid the global pandemic. These stores were spread across 88 countries. Since then
In the meantime, Microsoft's retail team pushed SMB owners and education customers towards digital transformation by means of virtual training and support calls. Microsoft claims to have hosted more than 14,000 digital workshops and summer camps and more than 3,000 virtual graduations. New services fro Microsoft's retail team include 1:1 video chat support, online tutorial videos, and virtual workshops, among other things.