CodePlex, the open source project hosting website developed by Microsoft will be shut down after functioning for 11 years. The website was launched in the year 2006 and hosted hundreds of projects since then. It is basically a website where developers and researchers can share their project ideas and even project codes and progress. It was a great place to share software so far.
However, as per the blog by Brian Henry on MSDN, Microsoft has decided to say goodbye to CodePlex after 11 long years. Now, as Brain says,
"GitHub is the de facto place for open source sharing and most open source projects have migrated there."
Reasons why Microsoft decided to shut down CodePlex
The decision of shutting down CodePlex hasn't been taken overnight. One of the major reasons behind shutting down of this website is the migration of several projects from CodePlex to other project sharing hubs such as GitHub and Visual Studio.
CodePlex had also been attacked by spammers in the past (2015). Spammers mainly took advantage of the CodePlex.com domain to boost their illicit activities Though the team resolved this as well as several other issues within less time; it may have slightly affected this project hosting website's popularity amongst the users.
Besides this, many users have stopped using this website for project and software sharing for past few months. As Brian mentions, as of today, there are less than 350 projects that have committed source code in the last 30 days.
All these reasons are strong enough for Microsoft to decide to shut down this project hosting website. Along with this, GitHub has become the perfect and most loved platform for new project and software sharing.
Microsoft has recently worked upon evolving and improving Visual Studio. Now, the Visual Studio team has become the "One Engineering System" for proprietary projects. Several key open source projects from Microsoft are now published on GitHub; which include Visual Studio Code, TypeScript, .NET and the Cognitive Toolkit. Currently, GitHub organization has more than 16,000 open source contributors, which is more than any other organization.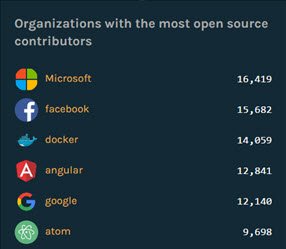 Shutdown plan
Microsoft has published the important updates about the websites's shutdown. On March 31st, 2017, Microsoft has disabled the ability to create new projects on this website. In October, Microsoft will set CodePlex to read-only, before shutting it down completely on December 15th, 2017. Microsoft will also take a final, complete backup of the site before shutting down and decommissioning the existing site and servers. Currently, there is no plan to keep an end date for the archive.
While the ability to create new projects is closed on CodePlex now, users can still download the archive files of their existing projects in JSON and Markdown formats. Users can also browse through the published projects while the site is its read-only mode.
Microsoft suggests users migrate or download your data before the site shuts down completely. The Company has partnered with GitHub providing you a simplified import experience. The team is also working on a new migration tool which will be made available soon. Furthermore, Microsoft has also added a new option where users can set an "I've Moved" banner to their projects redirecting the users to the correct page.
To know more about CodePlex shutdown plan in detail, read the complete blog on MSDN blogs.