Microsoft has launched a new blog on TechNet called the Top Support Solutions blog. The idea behind launching this blog is to keep all Microsoft communities informed about the most relevant content that address the top questions or issues that Microsoft is getting in the Answers forums and other support channels.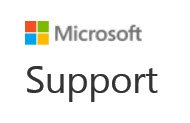 Microsoft Top Support Solutions blog
In this Top Support Solutions blog, you will be able to Microsoft's solution to some of the most popular Microsoft software & products in the Server and Tools portfolio.
The blog offers top solutions on Microsoft Windows 8, Lync Server, Forefront Unified Access Gateway, Exchange Server, System Center Operations Manager, System Center Configuration Manager, System Center Data Protection Manager, System Center Virtual Machine Manager, SQL Server, SharePoint Server, System Center Endpoint Protection and ForeFront Identity Manager.
We hope this new content channel will reduce time and effort when you or your communities are looking for relevant and up to date content, said Microsoft.
Windows 8 users may want to visit this section of the blog to see some of the top solutions which are currently available for viewing.
The Microsoft TechNet Top Solutions app for Windows 8 is also now available.