Microsoft has topped the list of America's most inspiring companies dethroning the companies like Apple, Google and Amazon. The Redmond based software giant which was on the top position three years ago has again attained its top position while Apple which was on top for two years consecutively has dropped all the way to 12th position. Disney and Walmart are at 2nd place and 3rd place, respectively. Other competing companies in the list include Google at number seven followed by Amazon at number eight.
Microsoft Ranked as America's most inspiring company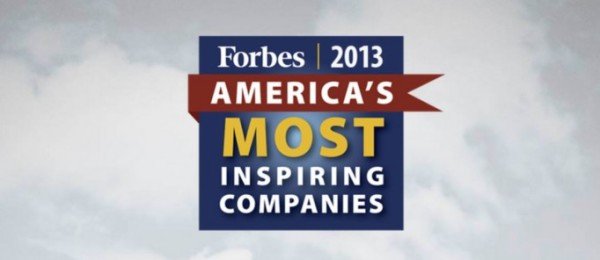 According to a survey conducted by consulting firm Performance Inspired Inc., American consumers believe that Microsoft is the most-inspiring company.
Performance Inspired, the consulting firm conducted an online survey with around 4,378 American consumers asking them to select the five most inspirational companies. Forbes published the results of the survey after gathering the detailed responses from around 4,378 consumers. In the survey, consumers were also asked to give the reasons for their selection along with their recent encounters with those companies.
The survey was basically steered to find a correlation between successful companies and inspiring companies. Microsoft scored the maximum points from the consumers for its charitable campaigns. Microsoft has notably donated over $1bn to the non-profit organizations since the early 80's through it Employee Giving Campaign which inspire the consumers distinctly and puts the company on the top of the list of most inspiring companies in America.
Here's the full list of the top 25 most-inspiring companies:
1. Microsoft
2. Disney
3. Walmart
4. Chick-fil-A
5. Target
6. McDonald's
7. Google
8. Amazon
9. Johnson & Johnson
10. Toms Shoes
11. The Coca-Cola Company
12. Apple
13. Starbucks
14. Costco
15. Ford
16. Whole Foods Market
17. Southwest Airlines
18. Wegmans Food Markets
19. Goodwill Industries
20. Pepsi
21. Nike
22. American Express
23. Zappos
24. REI
25. Kohl's
We congratulate Microsoft and their employees for topping the list as the most inspiring company in America.