Microsoft attempted to reimagine the way apps worked with the Windows Phone. Microsoft's Windows Phone operating system arrived with a tile menu called Metro interface. The company aimed at creating a mobile operating system with apps that could interact with each other. This was something novel when Windows Phone was first launched.
Microsoft turns to Fluent design; Redesigns Office apps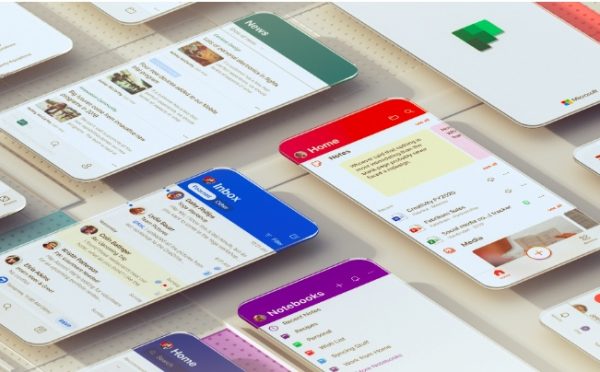 Microsoft still believes that Mobile productivity is yet to be cracked. The company insists that there is more you can do on PC as opposed to a smartphone and we couldn't agree more. In line with its philosophy, Microsoft has now announced redesigned Outlook, OneDrive, Word, Excel, and PowerPoint.
Today, we're excited to unveil redesigns to our flagship mobile apps! We've redesigned Outlook, OneDrive, Word, Excel, and PowerPoint. You can also expect new versions of Teams, Yammer, and Planner soon. These redesigns contribute to broader company efforts to take mobile productivity to the next level.- Microsoft
Maximizing Productivity
As we have seen earlier, Microsoft's redesigned the apps in such a way that productivity is maximized. In order to achieve this, the company has combined multiple Microsoft 365 experiences in one app. The app redesign takes into consideration the human factor. Developers and designers have researched how humans would like getting things done. Furthermore, the research is focussed on mobile-first or rather mobile-only markets like India and China.
Microsoft is making use of Microproductivity, a design language that is intended to push people to focus more. Microtask is the process of breaking down big tasks into smaller ones. For instance, instead of writing an entire article, you can simply write one paragraph at a time. According to research, microtasks increase feelings of productivity.
Asking Much Needed Questions
While redesigning app, Microsoft has asked many crucial questions. Like this one- "What are the most valuable actions that someone can perform on their phone in less than 30 seconds? And how can our intelligent services enrich these actions."
The research findings have given birth to new features like Read Aloud and the ability to scan documents on the phone's camera and import the same to Office, OneDrive and other apps. Adding to that, Microsoft's intelligence helps improve each of the features and fine-tune based on user preferences.