Microsoft has come up with its latest ARM-based Surface Pro device called Surface Pro X. It exhibits some significant hardware redesigns the Surface line has seen in some time, as well as big changes internally. Let's see what's so good and appealing about this device.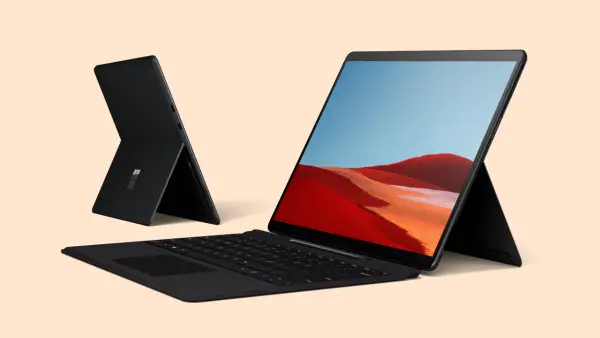 Microsoft Surface Pro X makes an entry in the market
The new 2-in-1 laptop combines ultimate mobility with amazing graphics. Plus, it offers special pricing for eligible students, parents, teachers, and the military. Microsoft claims the new generation device has blazing-fast LTE connectivity.
Today, we're excited to launch what's next for the 2-1 category – the all new Surface Pro X. When we started on this journey with Surface seven years ago, we created a new category that changed the industry forever. Now, as the world becomes more mobile and more cloud based, we've pushed the boundaries again with Surface Pro X to create a product that is at the intersection of mobility, productivity and speed, wrote Panos Panay in a blog post.
Microsoft notes, its Surface Pro X is its thinnest Surface with industry-leading performance and a stunning, virtually edge-to-edge 13" touchscreen. It is powered by an octa-core Microsoft SQ1 processor and comes with 8GB of RAM. The display has beautiful high contrast and high readability. Its colors are rich, vibrant and bright having 2880×1920 resolution at 267 dpi.
That's not all, there are few changes made to the design of the Surface Keyboard. The Surface Pro X Signature Keyboard includes space to accommodate the Pen securely. The keyboard is also designed to recharge pen automatically so that it's always charged and ready for use.
Connectivity options for the Microsoft Surface Pro X include Wi-Fi 802.11 a/b/g/n/ac, GPS, 3G, and 4G but sadly, there's no support for the audio jack. Plus, it's Surface Pro X Keyboard sold separately.
Microsoft's ARM-powered Surface Pro X is available in Canada today. For more information, see the blog post.