At this year's Build Developer Conference, Microsoft CEO Satya Nadella introduced an entirely new world of conversational computing – Skype Bots. If you are not sure what that means, Skype Bots are part of the technology that lets people have automated chat conversations with the Artificial Intelligence-based programs or bots as similarly as they would enjoy with any human being.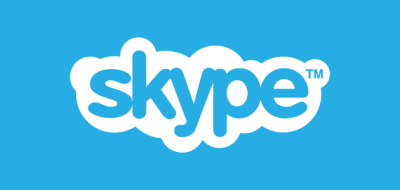 The Skype Team, in its recent blog post, said:
"The more you use bots, the better they get at anticipating your needs. We want bots to become the quickest way to handle simple tasks, like shopping or managing your calendar, and the most effortless way to complete complex tasks, like planning a vacation from scratch."
As a result, the whole world, slowly yet steadily, started moving ahead with the technology that was meant to make people's everyday conversations comfortable, more productive, and entertaining. Apparently enough, Microsoft seemed serious about this opportunity to improve the Skype experience even further.
Recently, Skype introduced a series of new Skype Bots for its Android, Windows, iOS, Mac and Web apps. During the announcement, this is what the team had to say:
Currently, we are focused on creating Skype Bots in our directory that deliver interesting experiences, in a variety of scenarios.
Microsoft currently has over 30,000 developers working on building their own bots to be integrated into Skype. In addition, there are over thousands of developers that have their chatbots accessible to the general public through a simple Skype join link directly on their website.
Some of the newly introduced Skype-partnered Bots include Skyscanner and StubHub. If you are searching for flights, cost, and route options, you can take help from Skyscanner Bot. StubHub Bot will help you find tickets to various artists, athletes, and performers.
To recall, Microsoft released a number of preview Skype Bots in April. Back then, almost nobody, except Satya and his team, would have realized the real potential of this sudden shift to the way people interact with different services on the Internet.