In good news for gamers, Microsoft has come up with three new limited-edition Xbox One X consoles. But what's the occasion, you may wonder? Well, Microsoft wants to celebrate the release of Wonder Woman 1984, an upcoming superhero film basis of which is the DC Comics character of the same name. It's the continuation of the first Wonder Woman film in a series that was released in 2017.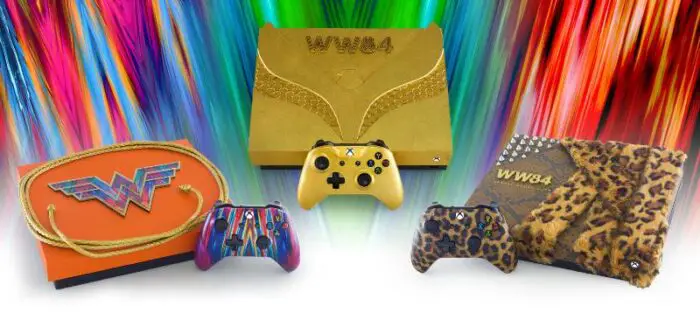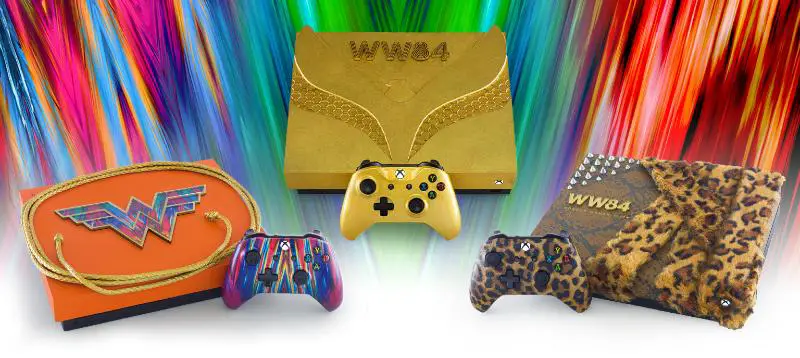 Microsoft unveils three themed Xbox One X consoles
Coming back to the limited-edition Xbox One X consoles, namely Wonder Woman Golden Armor, Wonder Woman Lasso of Truth, and Barbara Minerva.
"To celebrate the highly anticipated release of "Wonder Woman 1984", Xbox is giving movie buffs and gamers alike the chance to own a piece of Wonder Woman lore. Inspired by the iconic armor and outfits worn by the powerful female leads of the movie comes three custom consoles like you've never seen them before," said Aaron Greenberg, GM of Games Marketing at Microsoft Xbox.
Wonder Woman Golden Armor
Xbox One X's Golden Armor edition has been designed with 24-carat gold leaves. It tries to match the armor suit worn by Wonder Woman herself in the film. Now that's interesting! The console features golden eagle crest and 3D printed Wonder Woman 1984 logo on top of it.
This edition will be sold in auction, and all the funds will go to charity and nonprofit organizations fighting against domestic violence in the wake of the global pandemic.
Wonder Woman Lasso of Truth
The custom Wonder Woman Lasso of Truth edition of Xbox One X Console features lasso laid across the top of the console and around a 3D printed Wonder Woman logo.
Barbara Minerva
New limited-edition Xbox One X consoles are not all about Wonder Woman. They also have one dedicated to Wonder Woman's archenemy Barbara Minerva also known as Cheetah. It flaunts snakeskin pattern, faux leopard fur, and a 3D printed "Wonder Woman 1984" logo.
RT this post for a chance to win a custom Xbox One X display inspired by WONDER WOMAN 1984, coming to theaters. Experience the wonder. #WW1984Xbox #WW84 #Sweepstakes

Open in XBL Countries, 18+. Ends 9/17/20. Rules: https://t.co/l8pzghsCN0 pic.twitter.com/CcEEIy8G9j

— Xbox (@Xbox) August 25, 2020
You stand a chance to win the Wonder Woman Lasso of Truth Xbox One X Console through September 17. All you need to do is retweet the above tweet.