If you've been using Office 365 lately, then chances are you have come across some new features introduced by Microsoft. Several improvements have been handed down to make Office 365 more productive and fun to use.
When it comes down to writing, drawing and doing whatever else with a stylus, has made it a lot easier than before. From what we have come to understand, tools such as PowerPoint Designer and Morph will make their way to additional platforms outside of Windows. Furthermore, subscribers who own Apple Macs will be given the option to get Office Insider builds in the future.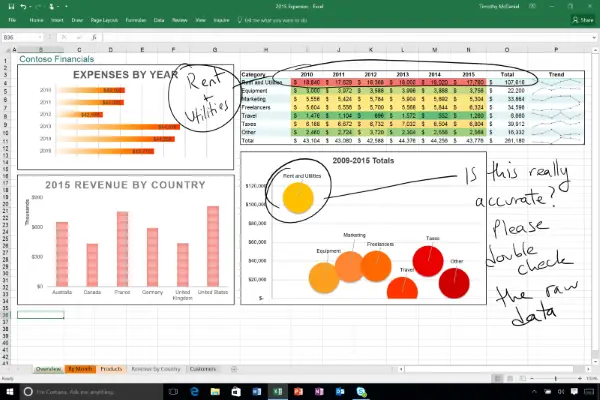 PowerPoint Designer and Morph
Microsoft also wants to make the pen and ink the primary input across the Office apps for mobile devices. Digital inking tools have been around on Windows since 2007, but this is the first time the software giant is releasing new inking tools.
These tools will be available for the Apple iPad Pro to make it easier for users to take advantage of the Apple Pencil or their fingers.
To find the new inking tools, look at the Office Ribbon on your iPad Pro for something called Draw. To make things, even more, interesting, Microsoft added a feature called Instant Inking. Basically, what this does is to recognize when a pen is in range of the screen, and then automatically bring up the needed tools for the user to begin inking right away.
There's also another feature called Ink to Shape. Now, this is for those who have drawn a non-perfect shape with their bare hands. By using this tool, the shape should transform into how it should be. Non-perfect to perfect, that's what Ink to Shape is all about.
One of the biggest reasons to use Office 365 is the ability for users to collaborate. Microsoft has decided to improve this essential feature to make sure it works well across all platforms.
Source: Microsoft.