Microsoft has updated its Photos app in Windows 10 adding popular features such as the ability to draw on photos and videos. The update comes across as part of the company's plan to add creativity with its upcoming Creators Update for Window 10. The company had also launched the Surface Studio and Dial, along with new software such as Paint 3D, all under the "creatives" domain.
Chris Pratley, Microsoft Photos Studio Manager, said,
We have now made available the next step in this creator's journey with an update to Microsoft Photos. We're making it fun to view all your digital memories in photo or video form, with a refreshed user experience that makes it pleasant to browse your collection.
Here is what's new with the updated Microsoft Photos app.
Feature to draw on the photographs and videos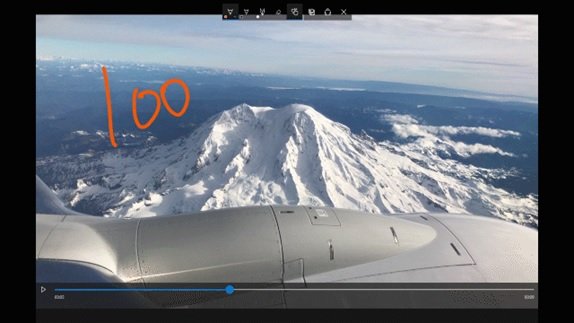 This feature is the most impressive additions of all, enabling users to draw on photos and videos using their touchscreen, stylus, or mouse. You can choose from three pen types to draw, and thereafter fine tune your work with the eraser. The new animations feature allows you to add animations in your images and share them as a video.
Drawing on videos is also simple. Just mark your drawing and the ink will play back at the right places when others view it.
Easier Photo Editing
Next comes the photo editing. The photo editor has been tweaked to aid easier use of functions like cropping and photo rotation. All the other capabilities are still there under Enhance and Adjust. There are also new set filters added in the new Microsoft Photo app.
Brighter background theme
Microsoft has introduced a new lighter theme to increase the overall background brightness as users browse pics. Added to above, the new Microsoft Photos app now has a horizontal navigation bar, making it easier for users to see photos grouped chronologically, or by Albums or Folders.
Finally, the updated Microsoft Photos app is also released to the Xbox, allowing users to browse media stored on OneDrive and at the same time navigate images using their controller. The updated Microsoft Photos app is already available, do let us know your feedback on the new features.