Microsoft has released an update to Microsoft Update, to strengthen its security and provide a more secure communication channel to Windows users. This recent update from Microsoft is applicable for Windows 7 Service Pack 1, Windows Server 2008 R2 Service Pack 1, Windows 8, Windows RT and Windows Server 2012.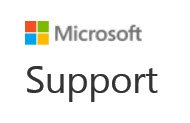 This update includes the following improvements:
Further hardening of infrastructure files that are used by WU/MU client
A more secure communication channel between the WU/MU client and service
Users do not need to replace the previously released update to the get this recently released update by the company. This Windows Update will be automatically applied on their systems without making any changes to the registry.
The update is not yet rolled out and according to the official KB2887535, Microsoft will roll out the update gradually and it will automatically be installed on your PC. All you need to do is to turn on 'Automatic Updates' on your system. You can set it either to "Automatically install updates" or "Notify to install updates".
The update current is not available through Windows Server Update Services (WSUS) or as a stand-alone package. Users will be informed when it becomes available.
Microsoft suggest users to keep their PC up to date with the latest released updates to keep their PC running smoothly and safely. WU/MU team also suggest to restart the system after applying any update.
Windows 8.1, Windows RT 8.1, and Windows Server 2012 R2 with the KB2919355 Update already include these improvements.