Microsoft Ventures in India has announced the launch of two new accelerator programs for startups during an event in Bangalore where it unveiled its Summer 2015 batch.  The newly announced accelerator programs named Accelerator Plus and Scale Up will focus exclusively on later-stage startups which are craving for higher visibility and traction.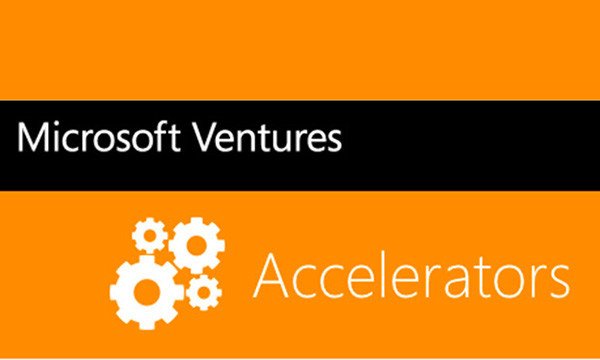 Microsoft Ventures unveiled 11 Companies in Summer 2015 batch which includes AdPushup, Frilp, iReff, DailyRounds, Uninstall, iBot, FortunePay, CustomerXPs, FlamecoTech, WAGmob and UberLabs.
Ravi Narayan of Microsoft, Samir Kumar of Inventus Capital and Phanindra Sama of Redbus were present during the announcement of these programs.
Phanindra Sama, Co-Founder of RedBus.in said,
As an entrepreneur myself, I understand the woes of later stage startups – poised on the inflection point – but don't know whom to turn to for help. When mature startups are ready to pivot, with bigger goals and gameplan, right mentoring at that stage can be that much-needed adrenalin to help them zoom to the next level.
Accelerator Plus and Scale Up programs by Microsoft Ventures
The new programs, Accelerator Plus and Scale Up by Microsoft Ventures, is oriented towards addressing the needs of middle to later stage startups. Every mature startup wants to put themselves in the next fast moving orbit. Programs like these help bring the full potential of the company in terms of scaling or marketing its brand.
Out of 1400+ applicants,11 startups were selected based on on their current customer traction, market potential and funding stage. 5 of these selected startups comes under "Accelerator Plus" program and rest of the companies were enrolled to "Scale Up" program.
The shortlisted companies include 3 international startups namely Uninstall from Singapore and iBot and UberLabs from the US.
Ravi Narayan, Managing Director of Microsoft Ventures in India said,
A key issue we've identified at the last All India Accelerators & Incubators Meet was that there was little help available for later-stage startups in India. This concurred with similar observations made during the pilot of Accelerator Plus, where we noticed that the 10 later-stage startups who went through the pilot program benefitted more from the mentoring and showed better results, faster. This prompted us to bring in new accelerator programs to help the later stage startups
The top 200 shortlisted startups who applied for accelerator programs in Summer 2015 would be referred to the next batch of Microsoft Ventures partnered accelerator programs.