Microsoft has announced its brand-new product called Microsoft Viva, an Employee Experience Platform that will allow organizations to keep in touch with their employees through a unified system. It's also part of the Microsoft 365 suite, which has become a standard of digital enterprise solutions.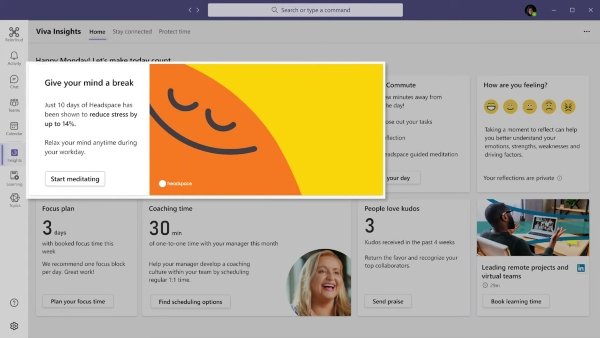 Microsoft Viva – Intranet for employees
According to Microsoft, the Viva platform has been designed to emphasize multiple sectors, such as Employee Engagement, Wellbeing, Learning, and Knowledge. Thanks to the modular design it uses, Microsoft Viva makes it easy for organizations to choose the focus elements accordingly. However, at the core of these modules lies the power of Microsoft Teams and the 365 suite.
"We have participated in the largest at-scale remote work experiment the world has seen, and it has had a dramatic impact on the employee experience," said Satya Nadella, CEO, Microsoft. "Every organization will require a unified employee experience from onboarding and collaboration to continuous learning and growth. Viva brings together everything an employee needs to be successful, from day one, in a single, integrated experience directly in Teams."
The industry of Employee Experience Platforms has been growing so much in the past decade that the value is expected to reach several billions of dollars soon. It's because organizations are always looking for ways to improve their employees' productivity through better engagement, understanding, and education.
Organizations that already use the Microsoft 365 suite will find it easy to upgrade to the Microsoft Viva experience. Some major modules of the program will primarily function as an extension of the Teams platform. It's also worth noting that the tech giant would release additional modules for Microsoft Viva in the coming months.
Microsoft has announced four different modules: Viva Connections, Insights, Learning, and Viva Topics. Viva Connections make it easy for employees to access the firm's internal communication channels with minimal effort but greater efficiency. We will have to wait till Q2 2021 to see the dedicated apps. On the other hand, Viva Insights takes a comprehensive approach to improve employee productivity and relations in the long run.
Microsoft says this module will help the organizations monitor different teams' performance in real-time and make organization-wide or team-specific changes. Viva Learning and Viva Topics allow the members to consume learning content and engage in an efficient exchange of information.
Microsoft has not yet specified the pricing packages for the entire service. It's also because the company is working on many of the modules at this point. We will probably see a fully-fledged announcement in later 2021.