Microsoft released Windows 10 Mobile Insider Preview build 14371 in the fast ring and introduced Microsoft Wallet with Tap to Pay feature. Corresponding PC build will be released soon.
Microsoft Wallet with Tap to Pay
This is one of the new features which was much requested. Tap to Pay with Microsoft Wallet is now available to Windows Insiders (Build 14360 or higher).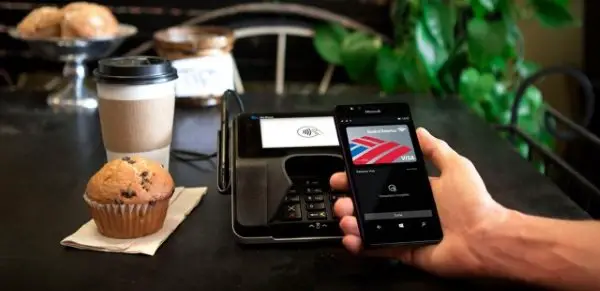 Microsoft Wallet is a cloud-based payment technology that will make mobile payments simple and more secure for Windows 10 Mobile devices, starting in the U.S. with our Lumia 950, 950 XL and 650, and usable in over a million retail locations; anywhere you see the contactless payment symbol or the Microsoft Wallet logo at the point of sale. More details on tap to pay with Microsoft Wallet can be checked here.
Improvements and fixes in Windows 10 Mobile build 14371:
Issue of Settings icon missing from Background apps and data usage settings page is fixed.
Clipped Add (+) button in some settings pages issue is fixed
Issue of Battery settings pages crashing is fixed.
Issue of possible pitch change with auto track change when listening to some files streamed from OneDrive in Groove music is fixed.
Issue where tapping a notification in the Action Center wouldn't do anything if Action Center had been opened above the Lock screen while "Enter Pin" was already showing is fixed
Issue od Start screen becoming green or kaleidoscope for few seconds after quickly opening, closing action center is fixed.
First word of spoken directions over Bluetooth getting clipped is fixed.
Improved general reliability of Bluetooth connection with cars.
Issue of device freezing when cellular data is switched off while there's no internet connectivity is fixed.
Issue of ninja cat emoji not displaying correctly in notification is fixed.
Issue of Cortana not completing commands above Lock Screen for unlocking is fixed.
Issue of Manual date and time overrides is now preserved after a reboot
Microsoft Edge page area not responding to touch after using sites Print this page is fixed.
Issue of some apps not being able to set the Lock screen or Start screen background.
Issue of video stuttering after rotating the phone while watching the video is fixed.
Issue of camera button active in navigation bar instead of back button is fixed.
Issue of Narrator speaking at unexpectedly accelerated rate is fixed.
Issue of icons displayed on app's splash screen unexpectedly large when opened on second monitor over Continuum is fixed.
Unpairing of some Bluetooth devices not finishing is fixed.
Issue of a crash resulting in playback of an entire playlist in Groove music to fail rather than that current track is fixed.
Known issues in Mobile build 14371:
As Microsoft is changing the backup format for Windows 10 Mobile devices to reduce the size of backup stored in OneDrive, Start screen layout won't restore and remain the default Start layout. Your previous backup also gets overwritten.
Decrease in battery life on devices with SoC 8974 chipsets such as Lumia 830, 930, 1520 is being investigated.
Wi-fi disconnect issue too investigated.
Announcing this new Mobile build, Dona Sarkar thanked all insiders for the June bugbash bug reports submitted.