In good news for developers and enthusiasts who like to tinker around with custom ROMs and kernel tweaks, Microsoft has released Surface Duo kernel source code on GitHub. By making Surface Duo kernel source code available to coders, Microsoft wants to see the developer community build custom ROMs and kernels for the company's foldable Android smartphone.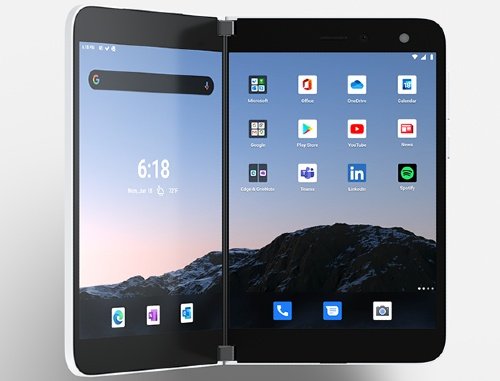 Microsoft Surface Duo kernel code now on GitHub
Third-party developers can now take a look at Surface Duo kernel source code themselves over on Microsoft's GitHub repository. The basis of software on Android devices are Linux kernels distributed as part of an open-source license, which is why manufacturers are required to release underlying code for Android.
For modders and open-source enthusiasts, having access to Surface Duo kernel code is not the only good thing. Microsoft has also decided to ship Surface Dup with an unlockable bootloader for easy customizations.
Having an unlocked bootloader has a number of benefits. For instance, with an unlocked bootloader, modders can install custom ROMs, overclock a CPU/GPU, uninstall system apps, among other tweaks.
We can expect modders to build custom ROMs for Surface Duo and flash them onto Microsoft's foldable device in the near future. Of course, these modifications often take time for an amount of work required.
Follow these steps for building the Surface Duo kernel:
Install Ubuntu 18.04

Ensure Ubuntu is up to date
Install pre-requisites

Setup git-repo
Get the kernel source
Get the Qualcomm Snapdragon LLVM Compiler
Build
Microsoft Surface Duo costs $1,399 and $1,499 for 128GB and 256GB variants, respectively. The device is up for grabs since September 10, 2020. Surface Duo is Microsoft's answer to some of the existing dual-screen foldable devices out there such as Samsung Galaxy Gold, Samsung Galaxy Z, Motorola Razr, and Huawei Mate X.
As the consumer electronics category, foldable devices are still in their early days. Some of the key attractions in Surface Duo are two screens alongside a 360-degree rotating hinge. This way, you can easily view two apps side-by-side at once, enhancing the multitasking capabilities.