Minecraft is arguably the world's most popular video game right now, and with the platform now in the hands of Microsoft, some have been wondering what the software giant plans to do with it.
Well, we now have a clear idea of what Microsoft plans to do with Minecraft, and it has a lot to do with education. This is a splendid move since millions of children play Minecraft since the game was first released. The game require the use of brain power to perform many tasks, which is great to improve young minds.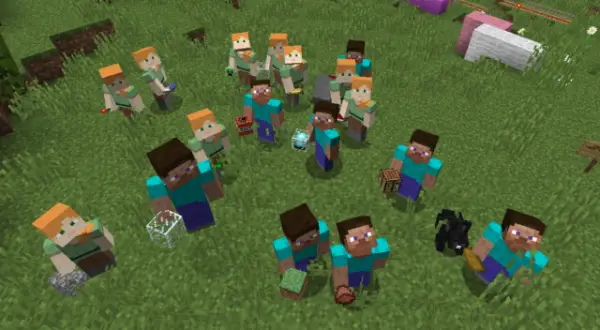 We've long heard of plans to use video games in the classroom, but not many titles had the capability to open the floodgates. However, things could very well change with Minecraft if Microsoft finds a way to implement it in the right and proper way for the classroom.
Minecraft is a creative tool, just like Lego toys and other physical, creative tools. It is possible teachers could create a learning environment within a Minecraft world, and have children join in via their own respective computers. From within Minecraft, they can be made to count, learn the alphabet, know how to solve problems while all the time, having fun.
The possibilities are endless here, just like how we've seen some almost unbelievable creations in Minecraft. It could also usher in the digital age of education, something that might not go down well with some pundits, but would be praised by others.
To get things up and running, Microsoft launched a website called education.minecraft.net.
"Minecraft in education is a way to teach, learn and inspire. It's students visiting ancient civilizations to create and play out their own stories. It's exploring mathematical concepts like perimeter, area, and volume by breaking and placing Minecraft blocks. It's practising collaboration, problem solving, digital citizenship, and leadership skills through creative thinking and innovative design. Minecraft in education is teachers and students inspiring each other to change the way we learn."
Should this work out, it would likely take some time before it becomes mainstream enough to be considered an official educational tool for the children of the future.