A common way of infecting computers with malware is by exploiting software vulnerabilities. These days Java and Adobe Flash are always in the news for these very reasons. What is not so commonly know, that at one point in time, vulnerabilities in the PDF file format were also being exploited by malware writers.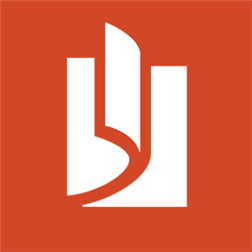 These old PDF vulnerabilities have come back to haunt Windows users.
Exploits that target vulnerabilities in document readers and editors rose sharply in 2012 Q4. This was primarily due to increased exploitation of vulnerabilities in Adobe Reader and Adobe Acrobat software, reports the Microsoft Malware Protection Center.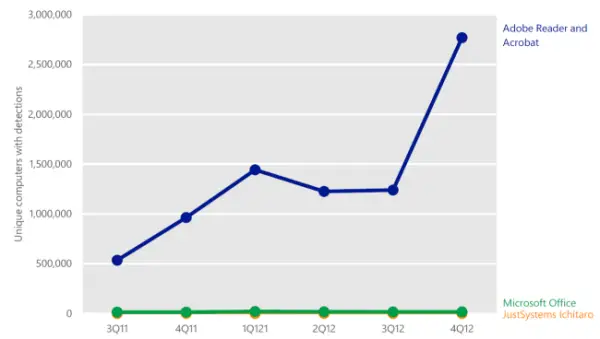 These exploits commonly use the following names for their PDF files:
pdf_new[1].pdf
auhtjseubpazbo5[1].pdf
avjudtcobzimxnj2[1].pdf
pricelist[1].pdf
couple_saying_lucky[1].pdf
5661f[1].pdf 7927
9fbe0[1].pdf 7065
pdf_old[1].pdf
Of course, malware writers can name their files anything, and you may find these exploits having other file names too.
Microsoft therefore recommends that you exercise extreme caution when opening PDF files – or for that matter, any files – from unknown or doubtful sources, and ensure that your antivirus software is up-to-date.