Microsoft is readying itself to make some big changes to its product support forums, and several folks could be affected. The plan is to remove technical support for quite a few of its Community support forums, an everything will commence on July 2018.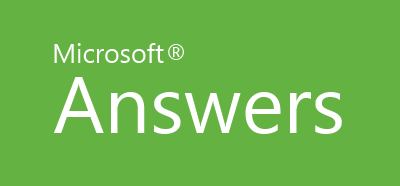 Product support changes on Microsoft Community
According to the software giant, Microsoft staff members will no longer give their expertise on these support forums. As it stands, then, users with problems will have to search the affected forums for possible solved issues or rely on the community itself.
Here are the support forums that are on the list:
Windows 7, 8.1, 8.1 RT
Microsoft Security Essentials
Internet Explorer 10
Office 2010, 2013
Surface Pro, Surface Pro 2, Surface RT, Surface 2
Microsoft Band – this topic will be locked. Users are invited to participate in Microsoft Band 2 topic.
Mobile devices forum – Microsoft support will continue in "Other Windows mobile devices" topic
Zune – this topic will be locked, but will remain available for browsing
For some of the issues, you're unable to get help for, search around on The Windows Club for a chance of coming across a fix to your problems.